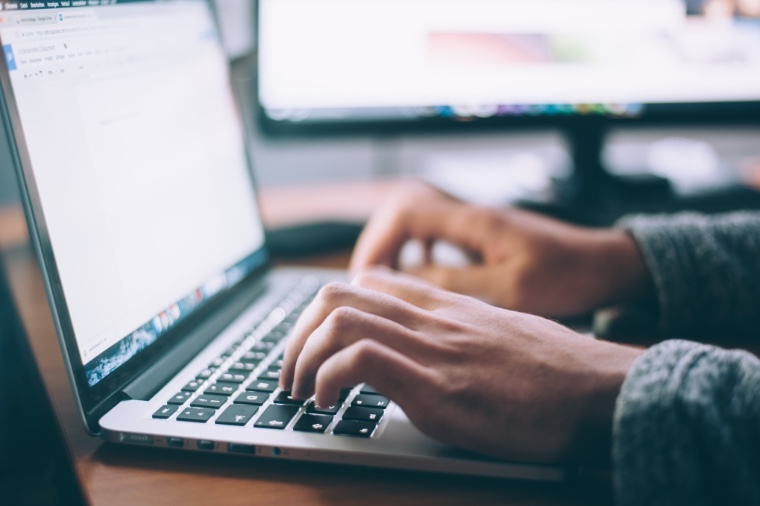 When you're a small business owner just starting out, you may not necessarily need to hire anyone to work for you— you're still small and still in the growing phase. However, once you start to grow, you're going to have to hire help eventually, whether it's a full team or a few people here and there. Either way, your business is expanding and it's time to bring in some help to keep your business on the right track. Here are five of the most popular and most successful ways that you can find employees for your small business.
Coming up with a great business name is a difficult process that is made more difficult by the number of great business names which have already been taken. That is why it is recommended that entrepreneurs use a business name generator. These generators can also show an entrepreneur where they can buy the domain name associated with their new business name.
Advertise on Social Media
4.62 billion people use social media every day for a variety of reasons, and searching for a new job can be one of those reasons. Of course, not all the nearly five billion people on social media are looking for jobs— or are even in your area— but this can be a useful tool in helping you find employees. Start with LinkedIn, which doubles as both a social media platform and a job search site. This is a professional networking site where people can connect with those in their industry, as well as search for jobs.
Facebook is also a pretty helpful tool when it comes to advertising job openings on social media. This works great for local businesses, as it's likely that those living in your area have a Facebook profile— being the top social media platform. Another option is to join specific Facebook groups (such as "Teachers of Florida", etc.) and post job openings.
Ask for Referrals
Another way to find employees, without having to spend any money, is to ask people you know… to ask people they know. Many businesses practice what is called employee referrals, where you ask your employees if they know of someone in need of a job. Most employees understand that whoever they refer to you is going to be a reflection of them, so they'll make sure to refer someone who is willing to learn and hardworking.
Create Ads on Job Boards
In addition to LinkedIn, other popular job search sites like Glassdoor and Indeed allow you to post job openings for free. In fact, Indeed is the largest job search site so you'll reach the largest possible audience here. Just remember to be as descriptive as possible when talking about the role, and make clear what your requirements are (i.e., education, skills, work experience). It's also a good idea to describe what it's like to work for your company/what a typical work day will look like and list the benefits and salary the potential employee can expect.
Host/Attend Job Fairs and Career Days
Local job fairs and school career days are a great place to find your next employee, especially if you're trying to fill an entry-level position. Recent college graduates are going to be attending job fairs, so you're likely to find someone with the educational requirements (and possibly work experience, because of internships) you're looking for. When attending or hosting a job fair, make sure to bring along your business cards, paper/digital applications, etc. in order to be as prepared as possible. This way, job seekers will have a better chance of remembering your company and you can get a head start on screening applicants.
Try a Recruitment Marketing Agency
Finally, and arguably the best method for finding employees is to hire a recruitment marketing agency. NAS Recruitment Recruitment help you market your company's brand to job-seekers, just as an advertising agency markets your company's brand to potential customers. Although Indeed reaches a greater number of people, recruitment marketing reaches the greatest number of qualified individuals for your company. This method finds the best talent for your specific company, all while creating a talent pool and decreasing your turnover rates.
To get the most narrowed down results and to avoid an influx of applicants, recruitment marketing is your best option when it comes to finding and hiring qualified employees. Job fairs can also help filter out those just looking for some work, and can help you find more goal oriented job-seekers. Traditional job boards, employee referrals, and advertising on social media can be very effective in your employee search, but these methods aren't always guaranteed to bring you the type of candidates you're looking for. The bottom line is, go with the method that you believe will work best for your company.