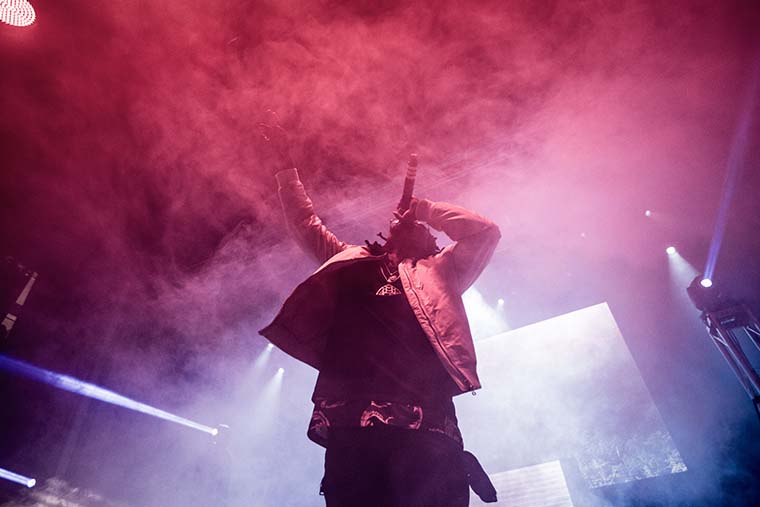 Introduction
Both famous musicians and relative rookies contributed to some of the top songs of 2021-22.
As a new year begins, it's important to keep our eyes and ears open for up-and-coming musicians who appear to be destined for stardom.
Whether you like hip-hop or pop, the sheer range of musical talent on the rise means you'll be spoilt for choice when it comes to the top performers to watch in 2022 – but there's something for everyone, thankfully.
We are here to talk about some of our favorite music artists of 2022. You can download their famous songs from The PirateBay.
Let's check them out:
1: Glass Animals
Dave Bayley, Edmund Irwin-Singer, Drew MacFarlane, and Joe Seaward make up the Oxfordshire quartet Glass Animals.
They started working together after Dave showed Drew some songs when they were both thirteen years old.
They self-released a five-track demo in 2012, which served as the foundation for Kaya Kaya Records' 'Leaflings EP.'
In the autumn of 2013, the band moved from their creative base in the Oxfordshire woods to Paul Epworth's London studio. Their 2020 hit-Heat Waves became the band's most successful single.
2: Thomas Headon
Thomas Headon, a 21-year-old bedroom-pop composer from Australia, will appeal to lovers of 1975, Alfie Templeman, and Harry Styles.
Headon's emo-tinged vocals and sun-kissed songs blur the line between mainstream pop and pristine indie sounds.
You can't deny that Thomas Headon's music, which sometimes echoes 80s power-pop in its cheerful demeanor, is invigorating for those who yearn for the return of guitar bands.
Thomas Headon justifiably leads our list of the most promising musicians to watch in 2022, with burgeoning popularity and looks set to draw an army of admirers.
3: Yard Act
Yard Act's darkly funny and cynical strain of post-punk, as if led by the long-lost son of The Fall's Mark E Smith, might very well pull indie back from the brink.
The Leeds band should be ranked among the UK's top musicians to look out for in 2022, thanks to lead vocalist James Smith's biting societal insights.
Yard Act appears poised to be a festival highlight, with their very British ire and scathing jabs mocking Middle England, and – dare we say it – may be a Mercury Prize contender.
For these guys, everything is possible.
4: James Blake
James Blake has been creating idiosyncratic music for more than a decade now. He is a singer, songwriter, and producer, making him multitalented.
With the track 'Say What You Will,' Blake unveiled 'Friends That Break Your Heart' in July.
It was supposed to be out on September 10th. Blake released two EPs last year, Covers and Before, following Assume Form in 2019.
He's also worked on new Slowthai, Starrah, and Flatbush Zombies productions. His music envelopes pain differently, and the gently sung R&B vocals surrounding minimal rhythmic dubstep elements and the deep bass make him a pioneer of a unique genre.
5: Dylan Fraser
Dylan Fraser's music has an indie vibe, but it frequently incorporates other sounds, such as electronic beats and rap-influenced voice effects.
Fraser's debut EP, The Storm, released in 2020, flitted among genres like a grasshopper in the wind, engaging in a folk-based narrative that recalled his roots in Bathgate, Scotland.
Fraser is a fascinating new voice with an alternative edge that isn't hesitant to stray from pure guitar-driven music.
Fraser, who was just 20 years old at the time, had yet to achieve the pinnacle of his powers with such a unique approach. Only time will tell how far his ideas will take him.
6: Courting
Courting, from Liverpool, matches this description, with vocalist Sean Murphy-knotty O'Neill's poetry fueling scrappy punk takedowns of modern British society.
This is a band whose tongue-in-cheek humor is as eye-opening as it sounds, from contemplating the dangers of Tesco shopping to debating the possibilities of sexual relations with Kanye West.
We're prepared to wager that Courting will move on to larger and better things with the publication of their debut EP, Grand National, in April 2021.
Sean Thomas, Michael Downes, Sean Murphy-O'Neill, and Sam Brennan have taken this band pretty high with their razor-sharp lyrics and catchy melodies.
7: The Halo Effect
These Swedes were undoubtedly the most talked-about new metal band of 2021, returning their members back to their beginnings as pioneers of the legendary Gothenburg sound.
With founding leader Jesper Strömblad and Dark Tranquility vocalist Mikael Stanne leading the band, this new-age metal band will certainly be a success.
ShadowMinds, the band's debut song, delivered what we wanted: melodic death metal with a spine-tingling chorus.
The quartet will be on the road with Machine Head in September, so expect more catchy tunes.
Tune It On!
We are not saying that you have to stop listening to the legends because there are new players on the street.
All we are saying is you should give these new artists a fair chance.
So, tune into their music and let us know what you think of them in the comment box below.