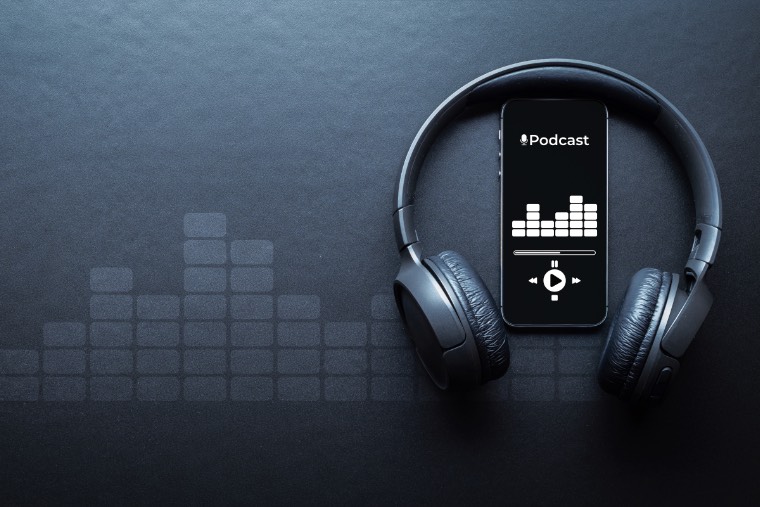 The podcast industry has been on the rise for years. People are continually trying to educate, entertain, and grow themselves by listening to podcasts. There are so many genres and topics to explore, including therapy and advice, gossip and celebrity news, casual conversations about day-to-day experiences, and even religious matters. Among the most prominent and popular types of podcasts out there are music-focused podcasts.
As the name implies, a music-focused podcast is centered around music—the progression of music, newly released songs, stories of musical performers and artists, and the exploration of the world of music as a whole. However, beyond having a passion for music and being well-informed on it, you have to be knowledgeable about running a music-focused podcast. Here are some tips you can try:
Do Not Lose Sight Of Your Purpose
If you start a music podcast, consistency is essential. Music has numerous complexities and so do musical artists, therefore it's easy for you to go off on a tangent and lose sight of the theme of your podcast.
When you're discussing music and musicians, you're ultimately talking about a form of art. Art is unique, and one could have a multitude of conversations about it. So if your podcast is about giving opinions on new music, make sure you have lists and prompts to stick to as you go along because you don't want to end up talking about someone's previous albums for 30 minutes. Alternatively, you could have an outline of what new music you'll be giving a commentary on and some notes on how you'll go about it.
Some people may only click on your podcast because they're hoping to be provided with the kind of entertainment that the title or description promises. Essentially, avoid 'forced clickbait' that would result in your losing sight of the podcast's purpose.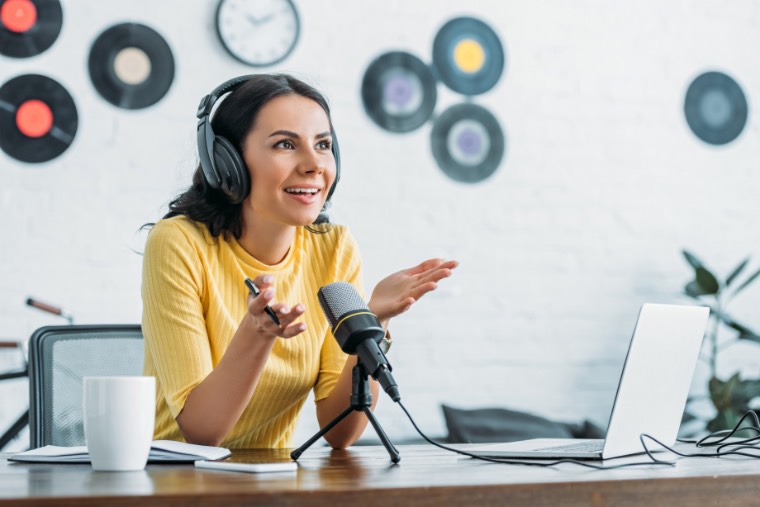 Promote Your Podcast
After you start your own podcast and get it up and running, you may want to look toward marketing it. Marketing your podcast could allow it to be even more impactful and influential because doing so would let you reach more people. It opens you up to more opportunities for viewership and even public opinion on how you can develop your podcast.
Having a multitude of subscribers or engaged listeners could motivate you to keep doing your podcast. You can create pages for it on social media platforms where you know current and potential listeners are. Make sure your accounts lay out the purpose of your podcast clearly and contain a wide array of textual posts, videos, sneak peaks, podcaster information, and other relevant content.
You can also request influencers, particularly music influencers, to promote you. Some buzz around your podcast could keep your spirits high and encourage you to come up with more exciting content. You can find detailed information here about podcast merch you can ask influencers to wear or perhaps give away to a handful of their followers as an incentive for tuning into your show.
Seek Feedback
When running a podcast, it's important for you not to assume that you're doing everything right all the time. For instance, if you're running a podcast on the history of music and providing opinions on it, you have to acknowledge any corrections or comments that engaged listeners provide you with.
There's so much more to learn in music no matter how long you've been a musician or a listener, so see to it that you're open to feedback. Read what listeners say about your podcast on social media because some of it may be constructive criticism, others could be words of encouragement, and the rest could be praise.
Because millions of people around the world listen to music, there's always room for you to grow and develop your podcast. Don't allow yourself to be broken down by one bad comment but rather shift your gaze toward those that will guide you in running your music-focused podcast.
Be Aware Of Copyright Laws
The music a person makes is their property. When people copyright their music, they get full legal ownership of that property.
Before you use anyone's song on a podcast, assess the copyright laws surrounding it. Are you allowed to use it all? Can you use it if you meet specific requirements? This could vary from musician to musician or from album to album. Many podcasting platforms have rules, especially around music, so it's important that you go through them thoroughly.If don't adhere to copyright laws, you could face serious consequences. You might get sued or banned because some artists have strict copyright laws that require you to either pay a certain price or request permission. Some music-focused podcasts incorporate snippets of music into their podcast. If you're doing the same thing, everything would go a lot smoother for you if you adhere to copyright laws.
Run Your Podcast
After doing all the preparations required to start a podcast, it's time for you to actually run it. The four pieces of advice explored above could guide you as you go along or assist you in identifying gaps in the way you do things. Who knows? You could just be a few tips away from having the best music-focused podcast there is.