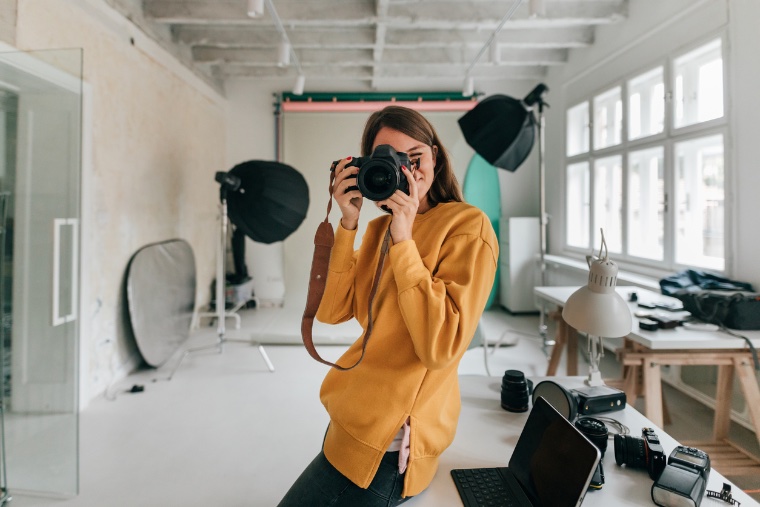 Photographs are a truly important and special part of our life. They can capture important moments in our life, allowing you to look back at the events that shaped you and become nostalgic with memories. Almost everyone knows about photography these days, as we all have cameras now. As our cell phone cameras become better and better, more people start to dabble in amateur photography. However, while photography can be a fun and interesting hobby to pursue, sometimes an amateur photographer simply won't cut it. In these scenarios, you need to hire a photographer that has actually created a business around their work and experienced past success. So why do you need to hire a professional photographer in certain scenarios, and what can they offer you? Let's explore the things that a professional photographer can do for you.
Experience
One of the most important parts of working with a professional photographer is the experience and professionalism they bring to the table. Professional photographers have lots of experience working with many different people, meaning they know how to get the best angles out of people. Additionally, professional photographers have a business and reputation to uphold, so you know that they will be giving you your best work. Professionalism is also another important part of working with a professional photographer. A professional photographer is much less likely to be late to meetings or photoshoots, as they don't want to provide bad service that can potentially damage their business's reputation. As a result, although professional photographers may be more expensive to work with, they do provide peace of mind and an assurance of quality.
Lighting
Another important reason to hire a professional photographer is that they know how to get the most out of lighting. When taking pictures, lighting can be extremely fickle. Having too much or too little lighting can completely alter the way a photo turns out and may even ruin an otherwise great photo. Most amateur photographers don't have the experience required to properly use lighting, meaning their photos will turn out with a lower quality. On the other hand, professional photographers usually know exactly how to use proper lighting to their advantage, allowing them to churn out some truly amazing pictures. You may not want to pay the price of a professional photographer, but once you see the difference in quality, you'll surely change your mind.
Editing
An underrated aspect that a professional photographer brings to the table is the ability to effectively edit photos. While a professional photographer can take fantastic shots without editing at all, small edits can really make a photo pop. These edits aren't anything too drastic, just some slight changes to improve the photo's overall aesthetic. A good professional photographer knows how to make slight edits that can take out blemishes or other things that could ruin photos. On the other hand, an ameateur photographer likely won't know how to properly edit, going way overboard with the changes and making the picture look like a mess. Alternatively, an amateur photographer may not even know how to edit at all and will just leave the photo as is. However, if you want some small touch-ups and improvements made to your photos to ensure they turn out perfectly, it is highly recommended that you work with a professional photographer.