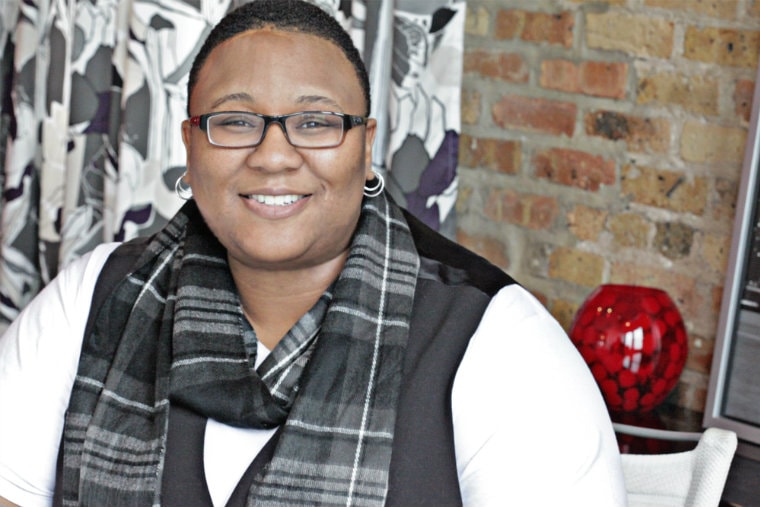 Patrice K. Cokley, MBA is the Founder and Chief Strategist of The Bassline Group (est. 2014), which is currently based in the northwest suburbs of Chicago, IL, with a national reach.
The Bassline Group is a brand marketing and talent management firm based in Chicago, with operations throughout the United States.
As a management team, specializing in branding and marketing with a dedicated design team, they are responsible for guiding the careers of clients and overseeing their business affairs.
Stop The Breaks had the awesome opportunity to talk with Patrice on how she got her start in the business, founding The Bassline Group, advice for up-and-coming artists and plenty more.
1. As a marketing major and former corporate employee, how did you get into music?
I've been involved in music since I was an infant. My love for it grew from being exposed to the family organ as a newborn, to studying the sound of music and learning the piano as a kid, to producing talent shows in middle and high school, then becoming a music major in college.
The university's music program at that time focused more on theory and composition. I lost interest as I wanted to study the business of music. So I chose to get a business degree majoring in marketing, and said that I would apply it to the music industry when I felt the time was right. And that time happened to be 3 years ago.
2. What inspired you to create The Bassline Group?
After graduating college, I began consulting local small businesses in the areas of marketing and branding, while attending graduate school.
I did that for about 6 years, which was during a time when the economy tanked and ad agencies were on a hiring freeze. I eventually started helping independent artists and felt like it was time to focus solely on that industry.
Everyone talks about how unstable the music industry is and how hard it is to build a real business in it, but being a resilient and determined Detroiter, I chose to fight to beat the odds and follow my passion.
3. What skills did you learn in your past positions that helped you in regards to launching TBG?
Customer service. Sadly, customer service is a skillset that people take for granted. Being in the music industry, you will come across people from all walks of life. I can't stress enough how important it is to learn how to interact and communicate with people from various backgrounds.
Luckily, I grew up in a diverse environment so meeting and building relationships with people that didn't look like me was easy. It surely has it's pros and cons, especially in a society where segregation is still present and being in an industry that's full of cliques.
But I overlook that and continue to welcome and treat everyone I encounter with respect.
4. How did you land Solange and Beyonce's dad and former manager, Mathew Knowles, as a client?
A cold email. That's it. It surprises many when I share the story, but it really did go down that way. I sent him an email at a time where I was extremely frustrated with my career.
I kept running into artists and entrepreneurs who were hobbyists. People who say they want to work, but were really looking for overnight success or free labor. Clients who didn't pay their bills. It was a mess and very discouraging.
So, I begin watching YouTube videos and came across one where he talked about his book, The DNA of Achievers: The 10 Characteristics of Successful Professionals. Every characteristic he listed, I had. So I found his email address and sent him a message asking for advice and mentorship on how to best navigate this industry.
He replied 15-minutes later with an opportunity. Ironically, his Executive Assistant scheduled our first call on the exact day and at the exact time I clocked out for good from my corporate job a year prior, to work for myself full time.
5. What's a day in your life looks like?
Not one day is the same. But I will say that my days can consist of:
Creating and preparing social media content
Developing and monitoring marketing campaigns
Sending press releases and kits on behalf of my artists for press opportunities
Networking at events or via email
Updating web content
Client consulting meetings
Staying current on industry news
Grading assignments and teaching
I teach Multimedia and Web Development one day a week at SAE Institute in Chicago, within their Music Business program. There's nothing more gratifying than sharing your knowledge with those who want to learn.
6. What are some of the biggest challenges of being an entrepreneur?
There are a lot, but I would say the biggest is finding good help and building a team. Not one entrepreneur can do everything by themselves.
I don't care what they say. You are only as good as your team, and that team can make or break your business. So it's crucial that time and energy is invested in developing a really strong team, especially if you're trying to build a sustainable career.
For example, it took me years to find reliable designers to partner with on creative projects. Some would disappear, not take direction well, or weren't timely. I value quality and efficiency, so it's important that my team share those same values and take their work seriously.
7. What do you love most about being an entrepreneur?
Freedom. I love not having to wake up at a certain time to punch a clock, or being told when I can take a break to use the restroom or take a personal call.
I'm not dependent on any location and can work from anywhere and whenever. I excel in environments where I have full control of my time.
And last but not least, I'm doing work that I love doing and getting paid for it. If it's something that I don't enjoy doing or something that is beyond my personal expertise, I call on my team.
8. What is your advice for up and coming artists and those who want to do what you do?
Learn all that you can about the business. If you're trying to make this a sustainable career, take it seriously and learn everything, especially marketing, branding and publishing. Learn how to create the demand for your work so that you're at a place where you can afford to hire a team. It's hard work, but it's very rewarding if you can make it through.
Be patient. Nothing happens overnight. Some artists appear to have popped up on the scene overnight, but really, it took them many many years to reach the point of being discovered by you. Patience and perseverance is imperative.
And surround yourself with people who lift you up, support you, and are not afraid to tell you the truth. We live in a time where people have very thin skin. You won't make it in this industry if you do. Develop thick skin and keep good people around you who not only are your cheerleaders, but those who will stop you from damaging your career. The truth may hurt, but damaging your career will hurt more.