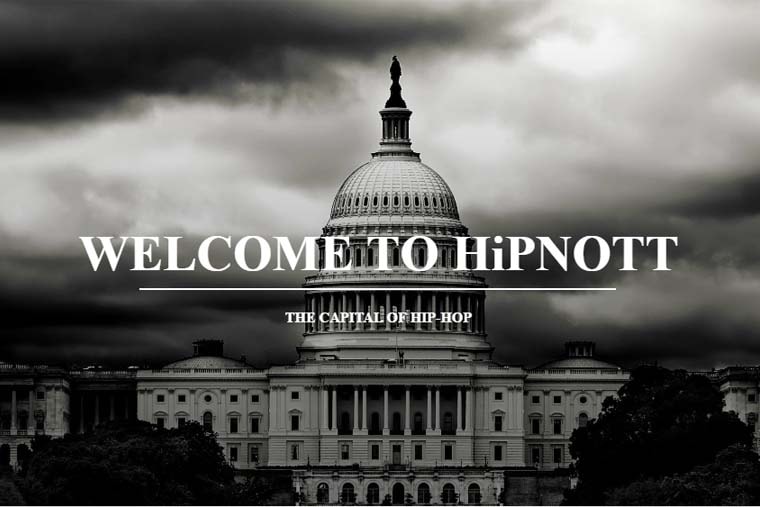 For all the people who need to keep up with the underground hip-hop world, there's one online destination they know they can hit up to always get the latest updates – KevinNottingham.com.
Ever since founding it in 2007, Kevin Nottingham has grown the website to become one of the leading hip-hop platforms in the game today.
As one of the most visited hip-hop websites providing reviews, interviews, commentary, and blogs, KevinNottingham.com has been recognised by XXL for their 2009 Top 100 Hip Hop Websites as well as by SOHH who gave them the Music Lover Blog of the Year Award in 2008. The website also recently won the Best Website for Indie Artists at this year's Underground Music Awards.
In addition to his website, Kevin also founded HiPNOTT Records, a Washington, D.C.-based independent hip-hop record label, in an effort to release good music by artists that deserve to be heard. This is the first instance of a hip hop blogger branching out to form an independent label
I recently had the pleasure of interviewing Kevin who spoke on a number of topics, including the site's history and evolution over the years, hip-hop publications shutting their print operations, HiPNOTT Records and more.
1) Since you founded kevinnottingham.com in 2007, the site has grown to become one of the top hip-online destinations. When you started out, where did you imagine the site would go?
When I started the site in 2007, I couldn't even fathom it would be where it is today. Starting out, the site was just a personal hobby. When people started showing up and visiting daily, I realized it could be so much more. I has opened up the doors for not only myself, but many of the site's writers (past and present).
2) How has the site's content evolved over the years?
Back when the site first came online, we did a lot of sample compilations, producer spotlights, and remix contest. The site was really geared towards producers. Nowdays, as I have less time to manage the content of the site myself, I have a team of writers headed up by my EIC Justin Ivey.
So in addition to the latest underground music, we also have the occasional album reviews and artist interviews. Keeping content fresh and different from other sites is tough, but that's what you have to do in order to stay relevant.
3) With Vibe and XXL shutting down their print operations, how do you feel about rap journalism today and where it's headed in the next 5 to 10 years?
I think journalists will always have an outlet for their voice to be heard. The fact that more and more print media are closing down, just means that they simply cannot keep up with online media.
Most magazines plan their articles monthly. With websites serving their news daily, even hourly, there's no way a magazine can compete with that and stay relevant. We will always need journalists to report the news and provide us their opinion. The platform may change, but that just makes the journalist more versatile.
4) In addition to managing kevinnottingham.com, you also founded an independent label HiPNOTT Records in 2009 – how has that been going so far?
HiPNOTT Records is everything I'd hope KN would evolve to be. I started the label just 2 years after launching KevinNottingham.com and in the 5 years we've been operating, we've made a lot of strides.
We currently just signed on 2 of our biggest acts to date: Tanya Morgan and Substantial (of Bop Aloy). Things couldn't be any better right now. We're in a really good place and hope to continue to put out good music.
5) What are your thoughts on hip-hop today and how do you see the genre evolving over the next 5 to 10 years?
I've been listening to hip hop for 30 years and seeing it evolve to where it is today is totally remarkable.  To have a form of music start from a simple break and an MC to a complete genre with sub genres is amazing.
The great thing about hip hop today is that there's something for everyone.  You have your boom bap, hip pop, trap, and everything in between. In the next 5 to 10 years, I see it evolving even more, blending with other genres and giving us something new and fresh to listen to.
6) Which 3 current rappers would you replace in these lyrics: "Argue all day about who's the best MCs, Biggie, Jay-Z or Nas?"
Oooh, this one's tough.  I have my personal favorites, but best MCs today… lemme see.  I'm gonna stick with a few of my personal favorites. "Argue all day about who's the best MCs, Black Thought, Brother Ali, or Kendrick Lamar?"