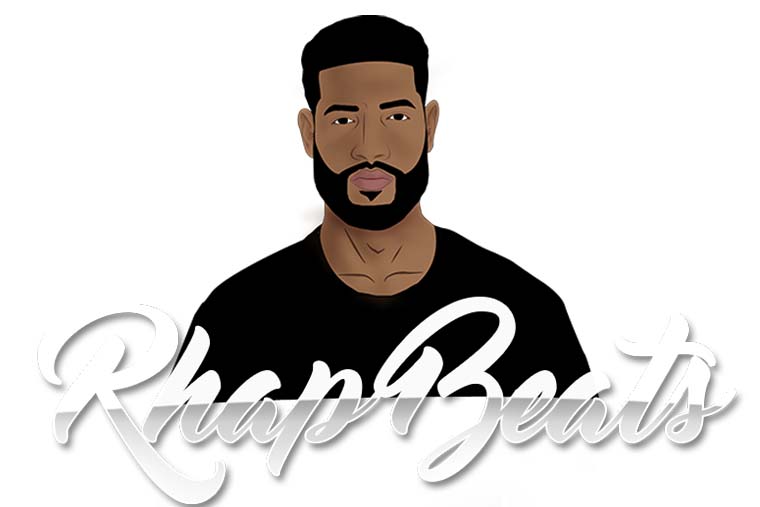 It's the time of the independent artist. The humble musician can no longer depend on music labels for distribution on a mass scale.
The same goes for video game developers, film directors, and other content creators. But, with advances in technology and internet services, its easier than ever to pursue your passion on an independent level.
One of the biggest challenges is licensing content. This is one of the things that larger labels and distribution houses assist their creative minds with. Thankfully we're in a time where an individual can easily fulfill their licensing needs.
Music licensing has boomed in parallel with the independent artist. You can now find music producers in abundance with licensing opportunities for you.
Thanks to the internet and the growth of the music licensing niche, you can simply buy ready made beats and be ready to go almost instantly after a purchase, or pay a premium for custom work without having to physically be with that producer.
You'll soon find out that as a hip hop artist, buying a beat is one of the best investments you can make, since licensing deals are absolutely ridiculous nowadays.
What am I buying?
When buying a beat, you're actually buying the rights to use the beat, distribute the finished song, and in many cases you'll also receive rights for radio play and song performances.
Essentially you're acquiring a license to profit from the beat. You'll receive that license in the form of the beat files and a contract outlining your terms. This will open the floodgates for money making possibilities.
There's often different licenses available for a beat. Most independent producers follow a model that is royalty free and offers leases, premium leases, and exclusives. Not all follow this model, but since it's by far the most common, let's take a deeper look at it.
Leases
Leases are usually the base license that are available. This will usually grant you the beat in a high quality format, and allow you a set number of distributions. Any vocal tags on the beat will be removed. Rhapsodist Beats offers 3,000 royalty-free distributions and performance rights with a $29.99 lease.
Prices are usually cheap enough that the average Joe can get started. Note that this is simply a partial license – the producer is allowed resell leases of the same beat to other artists. If you wish to have exclusive ownership, you'll need to look for an exclusive license.
Premium Leases
Premium leases aren't always available, but they're the ideal license for artists on a budget. The main attraction point here is that the full trackouts (or stems) of the beat will be delivered to the buyer.
Trackouts will allow for more flexibility from the mixing engineer's perspective, thus resulting in audible quality that's potentially much better than what you can get with a simple .wav file delivered with the regular lease.
You'll retain the same rights as the regular lease, but likely with a bump in the distribution count. Rhapsodist Beats offers 5,000 distributions, performance rights, and trackouts of the beat for $59.99. Same rules regarding the lack of exclusivity applies here. Note that this license may be named differently, depending on the producer you're buying from.
Exclusives
These are expensive. Prices are usually in the hundreds, but with that price comes the best license of them all. You'll receive exclusive rights to the beat, meaning no one after your purchase will be allowed distribution rights to the beat.
You'll receive the trackouts, unlimited distribution rights, performance, and radio play rights. No royalties are due to the producer. Rhapsodist Beats has exclusive beats starting at $349.99. These are the licenses you aim for when going all out on an album.
Free beats?
You'll come across plenty of free beats in your search for licensing beats. Keep in mind that nothing is completely free, and the term "free" simply means that no money is being exchanged.
These will most likely have vocal tags on them, which will get in the way of your finished song. They also don't grant you the rights for distribution and performances. These freebies are simply a try-and-buy type of thing. Don't make the mistake of running with a free beat!
Disclaimer: Always check the producer's terms before purchasing. Each producer sets their own terms, and there may be much more details and huge variances from what's outlined in this post.
Lets do some math. Your jaw might drop here. Let's start with a $30 lease. Cool, you just been set back a small amount, something like the cost of a used video, which isn't that much. You record your song, then put it on sale for $1 each. You have a limit of 3,000 sales.
Lets say you keep every penny of the song sales, you manage to sell exactly 3,000 songs, and have no other costs. You just made $3,000 off of a $30 beat. That's $2,970 in your pocket, a 9,900% return of investment.
Let's look at a perfect case with exclusives. You just bought an exclusive beat for $500, recorded your song, and put it out for $1 a piece. Again, assuming you keep all of the sales, lets say the song blows up and you sell 10,000 songs, generating $10,000 in sales.
Remember that these licenses are royalty-free? You now have $10,000 in your pocket, no strings attached. The only thing you owe is taxes to the government. Lucky for you, reporting this income is simple. In fact, you should be able to report it when you file your annual tax return. Beyond that, your profit ceiling is infinite!
These estimates don't include profit from performances, streams (Spotify, ect) and radio play.
Some of the assumptions above are unrealistic though. For example, you'll almost never keep every penny of the sale, especially if you sell through bigger platforms such as iTunes.
Another assumption is that there are no other costs. Mixing and mastering, promotion, and other things are a potential cost that'll cut into your margins. With these things considered, your profitability will still have a really high ceiling.
If you're a serious hip hop artist, licensing a beat is the easiest cost to absorb because of it's high returns.
Using licensed music in your independent ventures is key to your profitable future. With the vast amount of producers out there offering a variety of licensing options, there's beats for everyone in every budget range. Since these licenses are royalty-free and have a high profit margin, they're one of the best investments an artist can make.
Related posts in Independent Hip-Hop Promotion & Marketing: