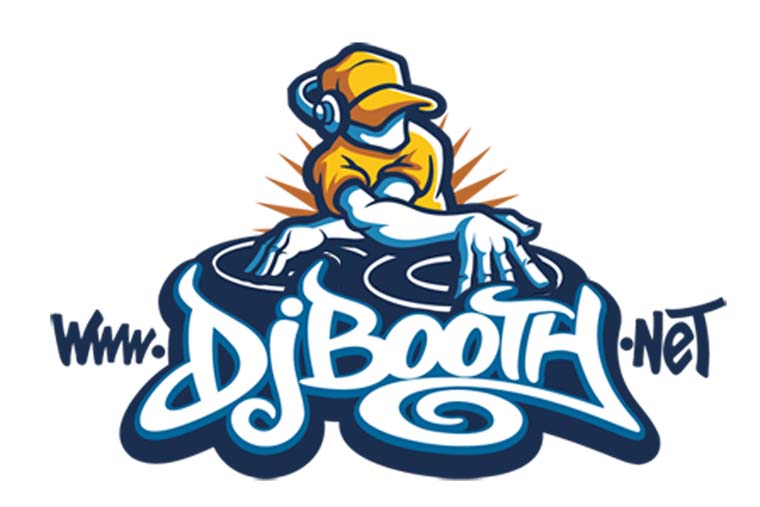 Over the years DJBooth.net has grown to become one of the top hip-hop websites for people who want to stay in tune with the latest music.
Combining the latest and hottest hip-hop tracks with hilarious and super insightful commentary, the site is always one of my first stops when online.
I recently had the pleasure of interviewing DJBooth's Managing Editor, Nathan Slavik, who spoke on a bunch of topics, including RefinedHype and the site's merge with DJBooth, his top 5, hip-hop today, his top 3 current rappers and more.
1) When you started RefinedHype a few years ago, what were you envisioning the site to be?
Boobs. I mostly envisioned boobs.
More seriously, I also envisioned a place that refocused on writing for the sake of writing. So much of what we read is simply a slightly different version of a headline/news story every other site is writing.
Ultimately, I wanted to create a space for original, creative writing, a place that wasn't constantly chasing pageviews, a place that wasn't on the hamster wheel of producing thirty posts a day. However close we got to that vision, I'm proud of the work we did.
2) Do you remember that exact moment when you thought – "wow this thing could be big"? 
There's levels to these blogs (word to Meek Mill). I don't know if I ever really thought, "This could be big," because every time you reach a plateau, it usually only lets you see how much further you have to go.
RefinedHype grew into a force in its own right, which was amazing. It's humbling that I can take care of my family via the music-internet, but I'd also like to be more ambitious. Why can't we grow to be as big as Vice? Why can't we be the next Maker Studios? That's how big I'd like to be, and we've got a long way to go, but we'll get there.
3) RefinedHype and DJBooth recently merged – what was the reason for this?
For most of DJBooth's history, we wanted to make it a place that presented music objectively – that's why we originally separated out the more opinionated RefinedHype in the first place.
But times are changing, I think people want their sites to be like people they want to hang out with. DJBooth needed that personality that RefinedHype could bring, so we decided to merge the two sites.
4) DJBooth recently posted up a very interesting article – Andre 3000 Isn't a Top 5 Rapper…Without Big Boi. I'm not sure whether you agreed with that perspective or not, but I'm interested to know who your top 5 rappers are?
Ah, the Top 5 rapper question; you're going to make me write four-thousand words on this. For the sake of time, I'm putting aside the larger GOAT considerations. Forget commercial sales, forget cultural impact – who are the five rappers I've listened to the most and love the most in my life?
Let's see, I'd have to go: Mos Def, Outkast (I'm cheating and counting them as one artist), Aesop Rock, Black Thought and…I think Kendrick Lamar is in there for me now.
5) How do you feel about hip-hop today and where it's headed?
I think we're in an amazing place right now, in many ways I don't think hip-hop's ever been stronger. The downside of the digital revolution is that it's opened the doors to the world and over-saturated music, there's a plethora of low-quality music out there, but we're also hearing a wider, more diverse and more creative range of voices than ever before, and ultimately that's a great thing.
6) Where do you see DJBooth headed in the next 5 to 10 years?
If this business has taught me anything it's that you can't make predictions. Five years ago almost no one predicted that people would spend more time looking at the internet on their phones than their computers, but here we are.
Nonetheless, at the risk of sounding cliché, I want us to be great, to leave a legacy, to truly impact hip-hop culture for the better.
7) Which 3 current rappers would you replace in these lyrics: "Argue all day about who's the best MCs, Biggie, Jay-Z or Nas?" 
I can tell you that if we wrote "Drake, Kanye and Kendrick" the internet would explode – let's make the internet explode.