In our last content marketing case study, we looked at how Lil Wayne used his incredible run of mixtapes and feature appearances from 2005 to 2008 to help push Tha Carter III to multiplatinum status.
For this case study, we're going to look at how Kanye, back in 2010, used his GOOD Fridays series to build up hype for his fifth album, My Beautiful Dark Twisted Fantasy, in a unique and innovative way. 
We'll take a look at how Kanye used content marketing to create anticipation and consumer demand for his music as well as drive sales for the product.
Just as a reminder for our new readers, content marketing, as defined by the Content Marketing Institute, is: "a marketing technique of creating and distributing valuable, relevant and consistent content to attract and acquire a clearly defined audience – with the objective of driving profitable customer action."
So basically, content marketing is giving away free, high quality content to build an audience and gain their trust so that when the time comes, they will buy your products.
It might be a relatively new term but rappers have been using content marketing for years – ever since Nas and Big were dropping exclusive freestyles for DJ Clue in addition to G-Unit and Dipset flooding the streets with their mixtapes.
How Kanye West Used Content Marketing To Sell His Music
If you think back to around 2009 – 2010, the GOOD Music head honcho was in a dark place. Not long after losing his mother and breaking up with his fiancée Alexis Phifer, Kanye ran up on Taylor Swift at the MTV Video Music Awards and became public enemy number one.
Following that incident, Kanye needed a time out from the music. He turned towards fashion as his primary creative outlet, even interning at Fendi to learn as much as possible about the industry.
But Kanye is still hip-hop in heart and the music started to call him back. Soon he was holed up at Avex Recording Studio in Honolulu, Hawaii and bringing in all his favourite artists – from RZA to Pusha T to Kid Cudi – to collaborate on the secret project.
Word on the street: Kanye was his redemption path.
The first bomb dropped was the monstrous single "Power" in July of 2010. With rousing production from S1 and defiant lyrics, Kanye announced he was back in the biggest way possible.
Soon afterwards, he started his GOOD Fridays series. As an artist who is constantly innovating his craft, Kanye wasn't satisfied with the conventional album marketing method – dropping singles and hitting the radio circuit. He wanted to take it back to the core, back to just good music for the fans.
And so the series began on August 20, kicking off the bombastic "Power (Remix)" which now featured Jay-Z and Swizz Beatz. The next Friday, fans were treated with the soul crushing "Monster" – a '90s-styled posse cut featuring Rick Ross, Jay-Z, Bon Iver and a devastating verse from the up-and-coming Nicki Minaj.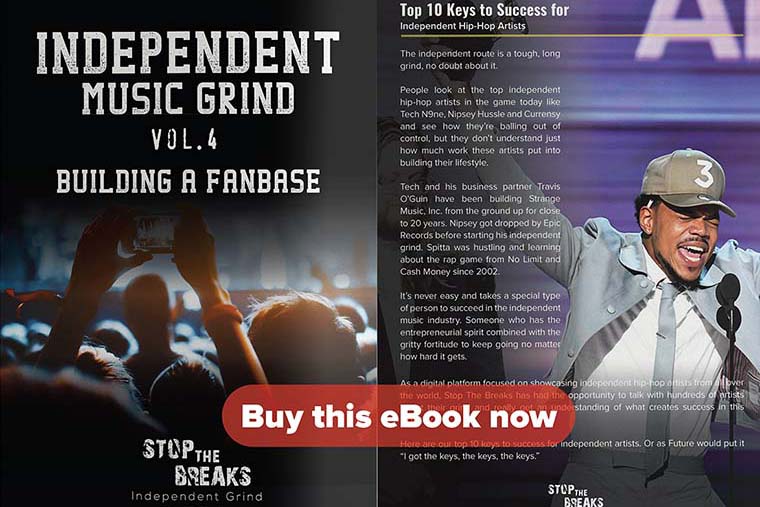 After that way, we got a"Runaway Love (Remix)" with Chef Raekwon and Justin Bieber over a bouncier version of "Wu-Tang Clan Ain't Nuthing ta F' Wit," the designer brand tribute "Christian Dior Denim Flow" and plenty more gems.
Each Friday became an event with fans waiting on what Kanye would drop on us next. With these tracks, he was preparing us to expect the unexpected with the album, he got us thinking – if these are the throwaway tracks, what cuts are going to make the final project?
Finally the day came, November 22, and the album was released into the world. Not only did the album debut at number one on the Billboard 200 chart, selling close to 500,000 copies in its first week, it also became the most critically acclaimed project of Kanye's career to date.
Fans and critics were united in their praise for the album, with many notable publications such as Billboard, Time, Slant Magazine, Pitchfork Media, Rolling Stone and Spin naming My Beautiful Dark Twisted Fantasy the best album of 2010.
What Independent Hip-Hop Artists Can Learn From Kanye's GOOD Fridays series
As an independent hip-hop artist, you don't have the same resources or brand awareness as Kanye but there certainly are lessons that you can take away from his unique marketing techniques and apply to your own career.
With the GOOD Fridays series, Kanye took it back to the old school days of hip-hop; where fans waited by the radio every week to catch their favourite DJ spin the latest tracks and talked about it the next day with their friends.
Instead of radio hits, conventional singles and music videos to promote the album, Kanye created a grassroots, fan-driven marketing campaign to build hype for My Beautiful Dark Twisted Fantasy.
The most important lesson here for indie artists is that you need to focus on making the best possible music and getting it in front of people who are genuinely interested so they can spread it through word of mouth.
Instead of spamming 10,000 people with the same links and messages, carefully pick out 100 that you think understand your music and brand then spend the time connecting with them so they can understand your story better.
What would you rather? 100,000 passive listeners or 1,000 real, engaged fans?