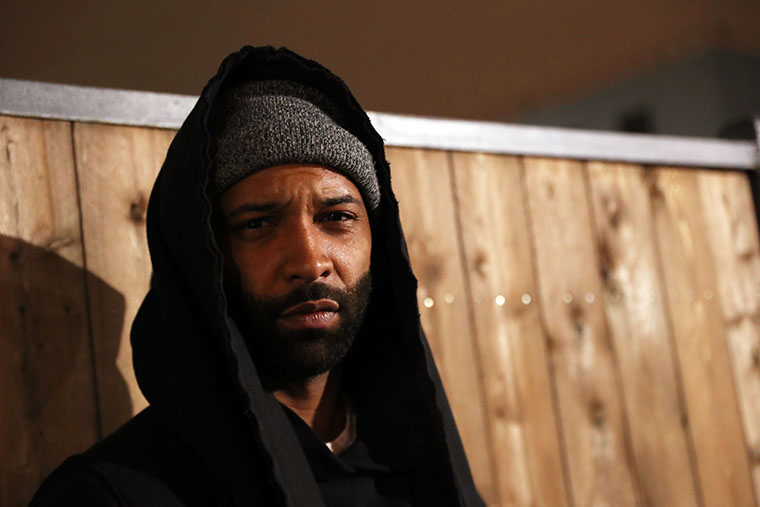 After 15 years in the music industry which included a top 40 hit ("Pump It Up"), nearly 20 projects released, beefs with JAY Z, Eminem, The Game and more, it's safe to say that Joe Budden has reached new heights of his entertainment career.
The former rapper-turned-budding media mogul is having one of the best years of his life after committing what many saw as career suicide when he left his role as co-host of Complex's widely popular Everyday Struggle show.
After debuting his podcast The Joe Budden Podcast, originally titled I'll Name This Podcast Later, in early 2015, the team has grown the show into one of the hottest podcasts currently thanks to Budden's insightful music industry knowledge and experience, brutal honesty and overall chemistry of the trio broadcasters.
The podcast has been a great amplifier for my voice but fast growing into a platform for more and more artists to share their own personal feelings, stories and experiences.
Since leaving Everyday Struggle Budden doubled down on his media brand, which has yielded some great results, including an exclusive partnership with Spotify to host The Joe Budden Podcast and the launch of his State of the Culture show with REVOLT TV on Sept. 10.
Here are a few lessons independent artists can learn from Joe Budden on artistic integrity, building your brand, engaging with your fanbase, the power of creators and sticking with your vision.
Independent artists: learn how to build a fanbase and make money from your music. 
Creators have the power
I created that show. I'll create another if need be, and another, and another. It's when you can't create that you move without integrity.
Budden said it best when he said "creators create." As an artist, the power of creativity and creation lies with him. It doesn't matter whether it's a YouTube channel, podcast, Everyday Struggle, Twitter or a TV show, Budden has the ability to create content so he can pick and choose whichever platform suits his message.
Everyday Struggle hasn't been the same ever since Budden left, even though they still have the same advertising budget and resources behind the show. How come? It's because they're the platform and they depend on creators like Budden to create a dope show that resonates with the masses.
Stay true to your artistic vision
You cannot, you cannot, you cannot, you cannot, not acknowledge the creators and compensate the creators. And if I were a poker player I would be willing to move all of my chips to the table to say I'm not the only creator that feels that way around there.
Love him or hate him, you can't deny that Budden didn't stay true to himself. Never one to hop on trends or chase fads, Budden stuck to his guns and spoke passionately about what he knew best: hip hop culture.
So when Complex Media didn't want to pay him what he thought he was worth, he walked away with his integrity intact, knowing that he never had to compromise his brand for a cheque.
As a creator, Budden knew he could take his talents, apply it to any platform and build up the same success.
Take your time and build your brand
The podcast is unique in the sense that people who may not necessarily be a fan of Joe Budden music, may not mind hearing Joe Budden talk and speak about music and things related to culture.
Budden launched The Joe Budden Podcast back in early 2015 and has been very vocal about not sacrificing his content for quick advertising dollars.
It took nearly 4 years for Budden and his team to properly monetize the podcast with an exclusive Spotify partnership which will enable them to double their output, releasing a new show every Wednesday and Saturday.
By not sacrificing their content for short term monetary gains and sticking to their vision, Budden, Rory and Mal built a fanbase that will support them every chance they get. Getting a quick bag is one thing, building a loyal fanbase is a whole different thing.
I've been one of the artists who prided himself on fan interaction for my entire career. Before the internet, it was a part of people's marketing team. I was always trying to talk to my fans and gauge their thought process and how they felt as consumers of the music. That hasn't changed and it's stayed consistent. We have all types of media that allow us to do that with Twitter, Instagram and all the social networks. That'll never change. I'll always want to hear from my fans whether one or one million.
Independent artists: learn how to build a fanbase and make money from your music.