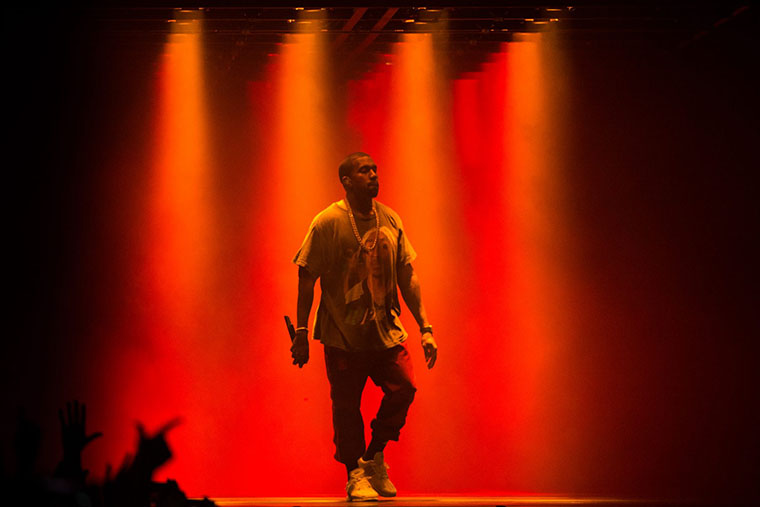 One of the toughest things about being an independent hip-hop artist is getting the attention of people.
In today's world of Snapchat, 144 character tweets, 30-second Instagram clips and Netflix, it's getting increasingly harder for an independent artist with no major label backing and radioplay to stand out and truly capture the attention of their audience.
This is a problem because attention is exactly what you need from your target audience. You need them to pay attention to your new single, your upcoming tour, your latest album, whatever it is, you need their attention to convert them into fans.
Say what you want about him, when it comes to capturing an audience's attention, there isn't anyone out there who's better than Kanye West himself. With the release of his latest album, The Life of Pablo, Kanye demonstrated once again that he is a visionary and leader of music marketing.
All y'all so worried about being likable, but only a few are concerned about being great!
From the return of the beloved GOOD Fridays series to the YEEZY Season 3 show at Madison Square Garden to the constant post-release tinkering of the album, Kanye managed to create an event and transform TLOP into one of the most talked about moments in music history.
Looking at the Billboard charts alone, Drake may have put up way bigger numbers than any other rapper in 2016 – Views sold 1,040,000 units in its first week, the second highest was Kendrick's Untitled Unmastered at 178,000 – but I would argue Kanye had the bigger moment.
Ten years from now we won't be talking about the very conventional release of Views, we'll be talking about how we were fortunate enough to be alive to witness the incredible, roller coaster ride of TLOP's rollout.
I realize that my place and position in history is that I will go down as the voice of this generation. Of this decade, I will be the loudest voice.
As independent artists grinding: creating, distributing and promoting music on your own, you couldn't be in a more different situation than Kanye, but best believe that there are plenty of lessons you can learn about marketing your music from him.  
Share the process with fans
In a world where your target audience is constantly looking for more content to consume, like and share, artists have to go beyond just the music and deliver on what their fans want.
Kanye is especially good at recognising what fans want and during the creation of TLOP, he made sure to share as much as possible to the audience. Whether it was endless tweets and updates, brainstorming album titles (while getting into Twitter fights with Wiz Khalifa), sharing his personal debt, posting up revised tracklists – Kanye made sure he was constantly in the conversation.
This is a gospel album with a whole lotta cursing on it but it's still a gospel album and it's the gospel according to 'Ye
If you have an album or mixtape dropping in the next few months, start sharing the behind-the-scenes with your fans. Post up video snippets of studio sessions on Instagram, get on Twitter to bounce around project titles, create online polls to see which single should get visuals – whatever you can think of to engage with your fans, do it.
By personally interacting with fans, especially during the album creation process, they'll feel like they have a stake in the project and will be more likely to support it when the time comes. Imagine you were asked by an artist you follow on Twitter to come up with a song title and they ended up using it? Wouldn't that make you extra supportive of that artist and encourage you to buy the project when it comes out?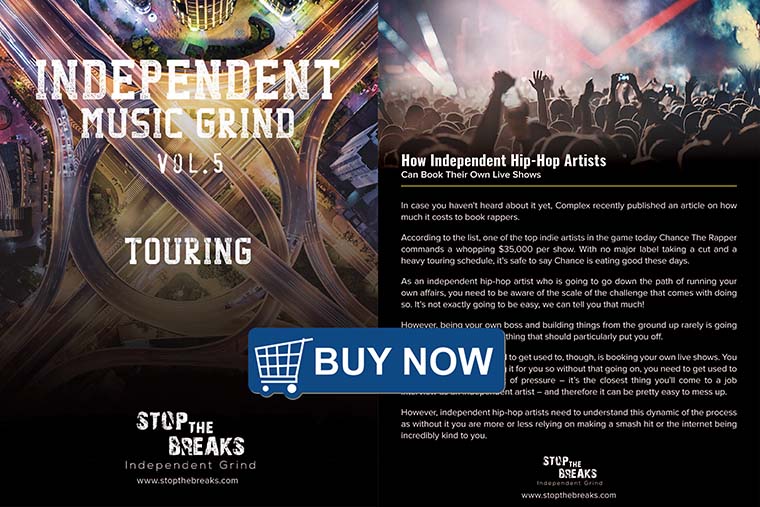 Promote consistently across all channels
Ok, you'e an independent hip-hop artist so you're not going to have the same resources, manpower and access as Kanye motherfucking West.
You won't be able to book Madison Square Garden for your release party, you won't be able to premiere a new track at an Adidas show, you won't be able to perform on Saturday Night Live and you certainly won't be able to get Kim Kardashian to consistently tweet about your album.
But that's not the point.
It's the only way that I can survive. The risk for me would be in not taking one—that's the only thing that's really risky for me.
It's about using everything you have at your disposal to promote your music: websites, blogging, social media, videos, flyers, interviews, live shows, everything and anything you can think of to get your message out to your audience, use it!
You can bet that if Kanye wasn't Kanye, he'd still be using everything he had to promote his album – jumping on Twitter, talking about it at his live shows, getting in touch with bloggers and journalists to discuss the music, creating YouTube videos of behind-the-scenes footage and plenty more. 
No artist is successful using just one marketing channel. You can't blow using Twitter or YouTube or Snapchat alone. You need to use all your platforms together and promote your music and brand consistently across all channels. 
Use free content to promote paid content
Kanye is a master at the art of content marketing to promote his music and encourage fans to buy his albums. For those of you who don't know what content marketing is, as defined by the Content Marketing Institute:
Content marketing is a strategic marketing approach focused on creating and distributing valuable, relevant, and consistent content to attract and retain a clearly-defined audience — and, ultimately, to drive profitable customer action.
In other words, content marketing boils down to giving away free, high quality content to build a relationship with your audience and gain their trust so that when the time comes, they will support your music.
During the campaign for My Beautiful Dark Twisted Fantasy, Kanye launched the GOOD Fridays, a weekly free music giveaway to promote the album. The campaign was another example of how Kanye is able to create big moments out of everyday events – in this case, new music.
Every week, fans would wait anxiously for the latest installment to the GOOD Fridays series and they were rewarded with incredible throwaway tracks like "POWER (Remix)," "Christian Dior Denim Flow" and "Looking for Trouble" which featured a murderers' row of rappers, including Pusha T, Jay-Z, Common, Raekwon, Mos Def, J. Cole, Big Sean, Cyhi the Prynce and plenty more.
Kanye kept blessing the fans with amazing new tracks every week so when the album release date came along (November 22, 2010), they came out and supported him. My Beautiful Dark Twisted Fantasy ended up selling almost half a million copies in its first week and became the most critically acclaimed project of Kanye's career to date.
With the success of his previous content marketing efforts, it would only make sense for Kanye to repeat the process for TLOP. Starting January 8, Kanye dropped "Real Friends" which sent the internet into a frenzy and had fans from all over the world declaring the old Kanye was back. 
Kanye then followed it up with bunch more tracks to hype up TLOP, including the Kendrick-featured "No More Parties in L.A.," Mos Def's "A Message from Yasiin Bey" and "30 Hours." Like in 2010, these weekly tracks were instrumental in building up the hype for his upcoming album and played a huge role in its commercial success. 
Upon its release, TLOP managed to debut at the top of the Billboard 200, making it the first album to reach number one with over 50% from streaming. Even with no physical or digital copies of the album available for purchase outside of Kanye's album, TLOP has sold over 200,000 album equivalent units to date, proving the incredible power of Kanye's marketing.