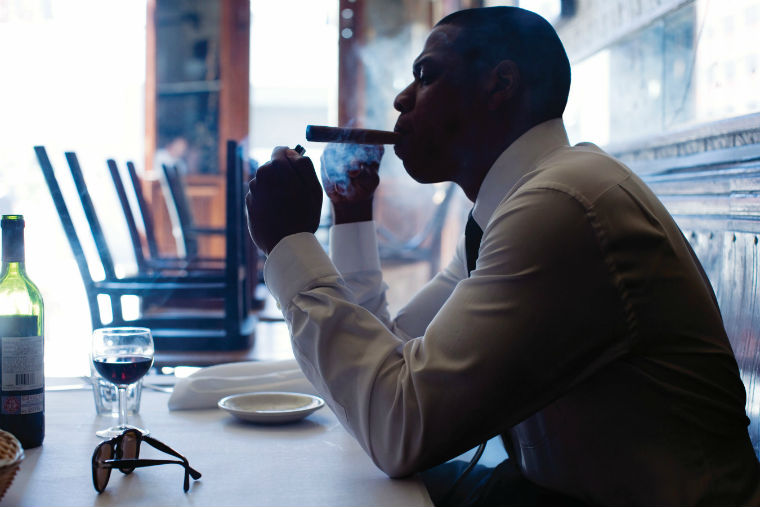 There's no way you can knock the hustle. These days, when you hear the name Jay Z, you think:
Beyonce
100 million records worldwide
"I'm not a businessman; I'm a business, man"
Tidal
But even some of the biggest Jay Z fans don't know this about him: Hov started off his career as an independent artist. Yes, you better believe that.
Jay Z, who is now worth over half a billion and is one of the powerful people in the music industry, was once selling tapes out of the trunk of his car and going door-to-door trying to get a deal.
It's like '93, '94, bout the year
That Big and Mack dropped and Illmatic rocked
Outta every rag drop, and the West had it locked
Everybody doing them, I'm still stretching on the block
Like "Damn, I'mma be a failure"
JAY Z - 'This Can't Be Life' (2000)
Back in the late 1980s, Jay was grinding his way through life, one foot in the drug game and one foot in the rap game, working with his mentor, Jaz-O, to make a name for himself. But while other New York artists like Nas and Big were getting signed and blowing up, Jay had trouble convincing record label heads that his talent was worth putting on.
After countless meetings and rejections, Jay decided to go the independent route, linking up with Damon Dash and Kareem "Biggs" Burke, to form their own label Roc-A-Fella Records through Priority Records and release Reasonable Doubt.
Some of the music that Jay was shopping early on, I think that people didn't really gravitate towards, even though lyrically, he was probably on top of his game. People just couldn't really see the vision.
Biggs
Released in 1996, a year which saw huge releases from 2Pac, Nas, OutKast, Snoop Dogg and the Fugees,  Reasonable Doubt was a modest commercial success, peaking at number 23 on the Billboard 200, and flew under most people's radar.
However, Reasonable Doubt contained a number of important factors that would eventually lead to Jay Z becoming major. First, the album's third track "Brooklyn's Finest" featured Biggie, who was arguably the hottest rapper on the East Coast, if not in the rap game in general, and to hear Hov trade bars with the rapper caught a lot of people's attention.
Second, and more importantly, "Ain't No Nigga", the album's second single, became a hit record, and was featured on the soundtrack of Eddie Murphy's movie, The Nutty Professor.
It was also one of the main reason why Def Jam came around knocking on Roc-A-Fella's door. Shortly after Reasonable Doubt dropped, Def Jam had acquired a 50% stake in Roc-A-Fella Records for $1.5 million, effectively making the two companies partners.
That was the record that took Jay from being just another New York drug rapper into being a New York drug rapper with a hit record. That song was the reason Def Jam came knocking, years after they turned Jay away.
Reggie 'Combat Jack' Ossé
So how was Jay Z able to leverage his success as an independent artist into major label opportunities?
Independent artists: learn how to build a fanbase and make money from your music.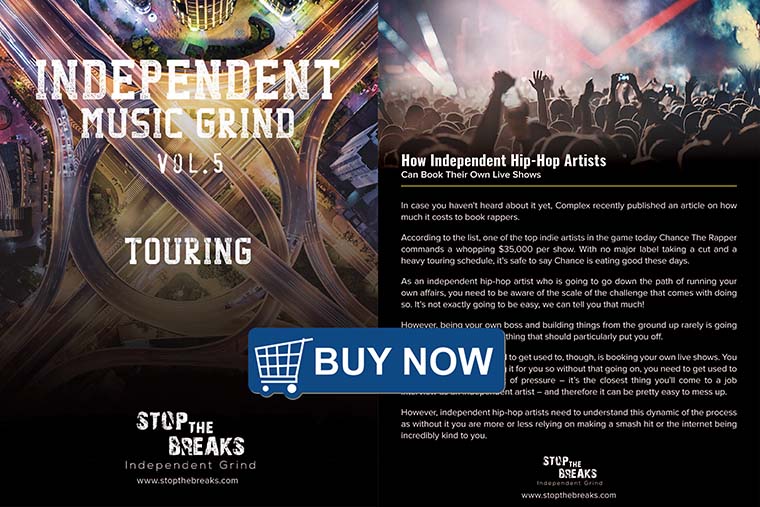 Brand lifestyle as a product
Even as an independent artist grinding his way to the top, one step at a time, Jay Z projected the image of major label success. This was because he understood, along with Damon Dash, that Roc-A-Fella wasn't just about selling music as a product, but as a lifestyle.
Everything from the jackets that you saw them wearing in the videos to the cars and the boats in videos—they paid for all of that shit theyself. Every single thing.
Dexter Thibou
Even in the music video for his debut single "In My Lifetime," you can see Jay Z flossing on yachts and popping champagne on the regular. Everything that Roc-A-Fella put out – whether it was the music, the visuals, the interviews – reflected the brand that they created, which in turn attracted major labels like Def Jam to come calling.
Like Stop The Breaks had written about numerous of times, consistent branding for an independent artist, especially early in their career, is one of the most important things they can do to build a strong, loyal fanbase.
Affiliate with the right people
One of the keys to success as an independent hip hop artist is that you surround yourself with a strong team. Kendrick wouldn't be Kendrick without Top Dawg and the rest of the TDE crew, Drake wouldn't be Drake without OVO, 50 wouldn't be 50 without G-Unit and Jay Z wouldn't have been Jay Z without the rest of the Roc-A-Fella team.
Not only was Hov an immensely talented rapper with incredible stories to tell, he was also surrounded brilliant promotion and marketing mind of Damon, the quiet business savvy of Biggs, the experience and A&R brain of Clark Kent as well as the hunger of up-and-coming rappers like Memphis Bleek and Sauce Money.
Even now, we still have rap conversations, about rhymes. We're almost about to be 50, but we talk about lines and bars. Because I hear it.
DJ Clark Kent
As an independent artist, you only have so much time in a day. If you're focusing most of your energy and hours on making the best music you can, then you need to have a strong team around you who can handle the marketing, distribution, social media, tour booking, and more.
It's not an easy task, especially considering the money, trust and resources a team requires, but you can take your first step and slowly build from there.
Form beneficial strategic partnerships
In addition to the close team around you, as independent artists, you need to keep an eye out for opportunities to form strategic partnerships with like-minded artists and businesses so that you can help each other grind to the top.
Similar to how Jay Z connected with Biggie on "Brooklyn's Finest" which was an important step in raising his profile in the industry. Biggie would later place Hov on "I Love the Dough" off Life After Death, while Puffy played a major role in In My Lifetime, Vol. 1 which became Jay Z's first platinum album.
You might argue that Reasonable Doubt was a substantially better album than In My Lifetime, Vol. 1, but thanks to Puffy's magical ear for hit singles, Jay Z became a platinum selling artist for the first time in his life, which laid the foundation for the next level of success.
While you grind away on your music, make sure you keep an eye out on opportunities to network with other independent artists, and see how you can help each other's recording careers.
Independent artists: learn how to build a fanbase and make money from your music.