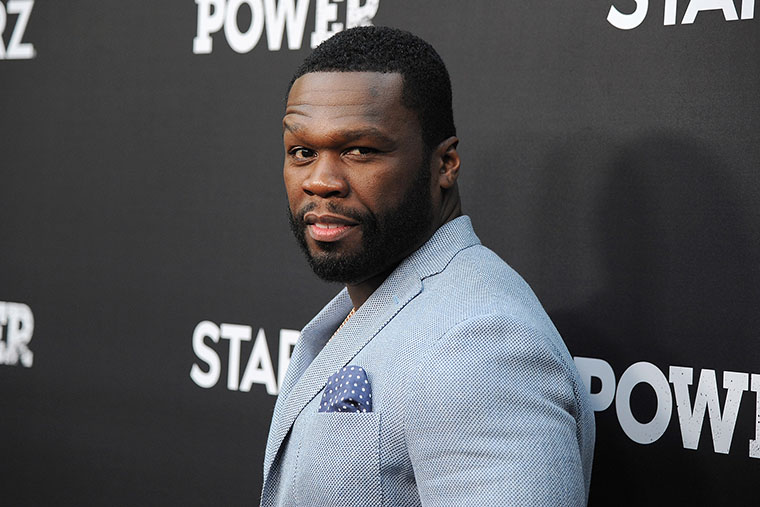 To look at 50 Cent's credentials in 2015 – rapper, investor, sports promoter, actor, TV producer, consumer electronics entrepreneur – it's hard to believe that it's the very same person who came up hustling crack in South Jamaica, Queens.
Even in an industry that boasts legendary moguls like Hov, Dre, Diddy and Birdman, 50's rise from a hustler-turned-rapper to one of the wealthiest hip-hop artists of all time has been incredible to witness.
From the very beginning, 50 was always ahead of his peers – using mixtapes with the hottest beats to market his brand and music.
Alongside his New York contemporaries – The Diplomats – 50 and his G-Unit crew pioneered the artist-driven mixtapes that are so widely used to this day. Rappers like Drake, Chance The Rapper and J. Cole all followed the 50 Cent mixtape marketing blueprint to get to where they are today.
Coming up in the rap game
50 Cent started out by using mixtapes to manage his early independent growth as an artist, using the power of old-school methods and the modern ways of promotion to marry the perfect blend of advertising together.
In 1996 he met Jam Master Jay of Run-DMC fame who at the time was establishing his record company. He helped 50 Cent become a more balanced artist, helping him to learn things like writing choruses, structuring tunes and writing hit records.
50's first appearance came in 1998 when he featured on the Onyx song "React" off Shut 'Em Down. He left Jam Master Jay in 1999 and was signed by Columbia Records by Trackmasters.
However, his success really started to flow when he made the controversial record "How to Rob" which described how he would go about robbing the most famous artists of the time. What it got was recognition from many of the people he was talking about – he even got an invite from Nas to join him on the Nastradamus tour.
As things started to improve for Jackson, he was brutally shot and put in hospital just two days before he shot the video for "Thug Life", which was to be released in tandem with "How to Rob".
It took 50 Cent six months to fully recover from being shot nine times, and it was at this point that he found himself in serious issues. Prior to being gunned down, he had signed a deal with Columbia Records; he was dropped from the record and officially blacklisted by the entire industry after he released the song "Ghetto Qu'ran".
Blacklisted in the US, he headed over to Canada to try and work alongside partner Sha Money XL. He managed to record more than thirty songs in this period, and it was at this point that his mixtapes really comes into play.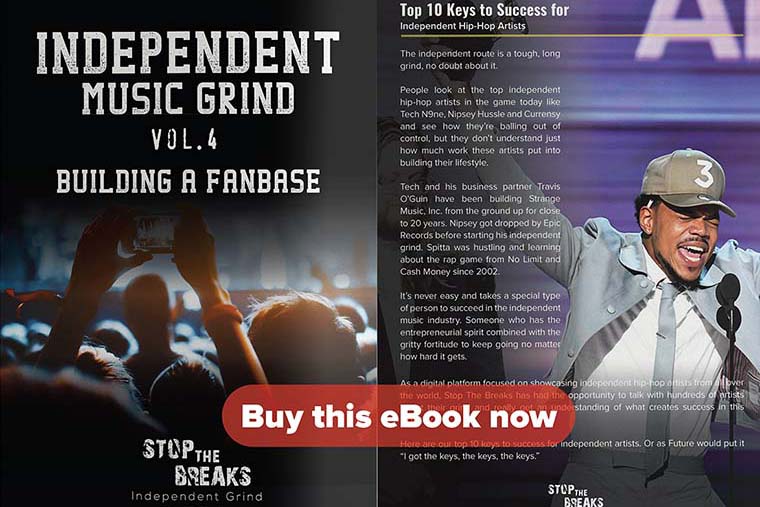 How 50 marketed himself with free mixtapes
At that time 50 saw a niche in the hip-hop industry that he could exploit – merging the hardcore street sound with catchy, pop production – and profit immensely. The biggest rap superstars at the time were Eminem, Jay-Z and Nelly – 50 understood what the public was fiending for – what he was going to deliver.
Most people think first of what they want to express or make, then find the audience for their idea. You must work the opposite angle, thinking first of the public. You need to keep your focus on their changing needs, the trends that are washing through them. Beginning with their demand, you create the appropriate supply.
50 used the massive industry for mixtapes to succeed to start building himself a strong reputation. With the market so incredibly saturated at the time, he used the power of bootleggers to distribute his music across further platforms and it was this that started to boost his following, eventually leading him to become the hip-hop giant that he is today.
The public is never wrong. When people don't respond to what you do, they're telling you something loud and clear. You're just not listening.
Using his power to turn brilliant verses and hooks, he started to take on the songs of others and more or less turn them into his own; wittier, funnier, far more attractive to the masses. Instead of just being cheeky freestyles that caught the ear, they became incredibly popular tracks that were built around showcasing his ability to write and then rap successfully.
Many people can only do one, not the other, but he used the ease of use with Mixtapes and his own ability to create awesome lines to his advantage. It helped to show the work that behind the guy who was blacklisted for one song was an immensely talented and ambitious artist.
By combining the business sense of 50, the lyrical genius of Lloyd Banks, the energy of Tony Yayo and the support provided by the likes of DJ Whoo Kid and Sha Money XL, G-Unit managed to create a movement spreading from New York to the rest of the country.
It wasn't long before Eminem heart his music and signed 50 to a joint venture deal to Shady Records and Dre's Aftermath Entertainment. From there, it was only a matter of time before his debut album, Get Rich or Die Tryin', took over the world.
From New York fame to global superstardom
Dropped on February 6, 2003, 50's debut was like a tidal wave hitting the rap industry. It didn't matter if your name was Cam'ron, Jay-Z or even Eminem – the only album that mattered that year was Get Rich or Die Tryin'.
The album moved 872,000 copies in its first week, debuting on top of the US Billboard 200, and spawned four hit singles, including the number one records "In da Club" and the Nate Dogg-featured "21 Questions." Get Rich or Die Tryin' eventually sold over 8 million copies in the US alone and is the tenth highest selling rap album of all time.
50 leveraged his music success to bigger and better business moves, including creating G-Unit Records, signing a deal with Reebok and investing in Glacéau which resulted in his biggest payday to date when  Coca-Cola purchased the beverage company for $4.1 billion, earning him an estimated $100 million.
Well without music I wouldn't have the ability to be in business. The opportunity to be in business came with the finances from music and the notoriety that comes with being successful as an artist. So I see myself as an artist first, but I'm absolutely conscious of business.
From hustling on the gritty streets of Queens, New York to owning the Farmington, Connecticut mansion that used to belong to Mike Tyson; 50 used his relentless work ethic and natural born hustler instincts to rise to the top of the rap game in a matter of years. And to think, it all started with the mixtape.