Always Strive and Prosper. When A$AP burst onto the rap scene in 2011, it was like nothing like we had seen before. The Harlem rapper had his own unique sound, style and look down pat.
If there's any rapper in the game who can teach you about successfully building a brand, it's A$AP Rocky.
I'm not your average rapper. For us to be thugs and admire high fashion is kind of odd, but people like it
When you think about A$AP's peers, dudes like Drake, Kendrick or Cole, they were slightly unsure and undeveloped on their earlier projects; Drake didn't really hit his stride until So Far Gone while Kendrick only found success with Section.80.
Not with A$AP. Straight off the bat, Rocky came into the game sounding like a veteran. He was a New York rapper but had the melodic abilities of Bone Thugs, trill swagger of UGK and playful cockiness of hometown hero, Cam'ron.
Off the strength of "Peso" and "Purple Swag," Rocky was already getting regular rotation at Hot 97 and established a major online presence.
A$AP is a brand, the collective is a brand. We're a commodity so we're a brand by default.
Then he dropped his debut mixtape, Live. Love. ASAP, which turned out to be a major critical success and landed him a $3 million dollar deal with Polo Grounds Music/RCA. Along with Kendrick Lamar, Rocky hit the road with Drake for the Club Paradise Tour and continued to expand his fanbase while preparing his debut album.
I felt like when I went to RCA with Brian, I felt they understood what I wanted to do. There aren't too many record labels that allow artists to have creative control. That's a big freedom in itself, because nobody can fuck your shit up. You're in charge of your own shit.
After taking some time out to promote his A$AP Mob crew, Rocky finally dropped Long. Live. ASAP. The album debuted at the top of the Billboard 200 chart and was another great showcase of Rocky's impeccable taste and chameleon flow.
Rocky didn't switch up his successful sound but did expand it to cater to his growing audience. In between more tradition A$AP tracks like "Suddenly" and "Hell," he also collaborated with Skrillex, Hit-Boy and 2 Chainz.
Now with the recent release of "Multiply" and "Lord Pretty Flacko Jodye 2," Rocky is getting ready to drop his next project. He's the perfect example of a rapper knowing their strengths and sticking to their lane.
I want my legacy to be like Slick Rick mixed with Big Daddy Kane meets LL Cool J meets Keith Sweat—because he got all the bitches—meets Jodeci.
Here a few branding lessons that independent hip-hop artists can learn from A$AP Rocky.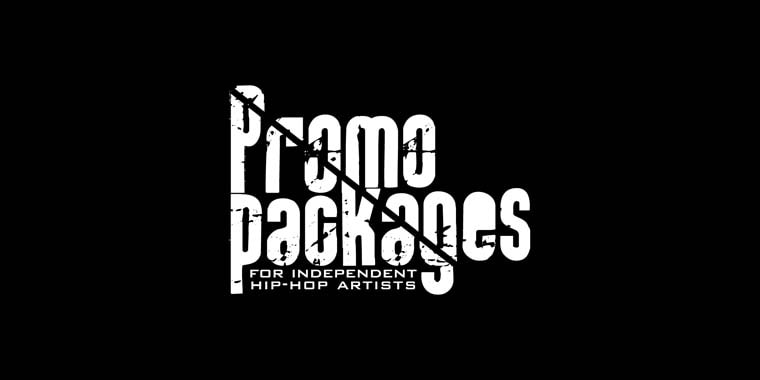 Focus on building your brand
The reason why A$AP Rocky is one of those rappers who are instantly recognisable, no matter where you see them, is because he's put a lot of energy into building his brand. Rocky has surrounded himself with very smart people who understand the music business extremely well. 
Everything from his fashion to his music is carefully cultivated and curated by Rocky and the team around him.
There are rappers these days who all they do is just spit bars over popular instrumentals, hoping to make it big. They've got no sense of direction whatsoever. To make it in the music industry you've got to have dope music, that doesn't need to be said. But while dope music will attract fans to an artist; a great brand will keep them there.
Think about some of your favourite rappers. Kendrick Lamar is the good kid from a mad city, Nas is the street poet looking out his window, Jay-Z is the drug dealer-turned-rap president. These guys have something about them that make them more than just a great rapper – they have a brand.
Focus on building your brand. Create a plan and stick to it. Don't just create and promote your music randomly.
Sure, collaborating with certain artists, you definitely say to yourself, yeah this could potentially gain me access to new fans or a new fan base, but it starts with that creative connection.
Start at the grassroots
Polo Grounds Music gave A$AP Rocky a $3 million dollar deal to sign him and his crew. $3 million. In 2011. That shit doesn't happen very often these days. It's not the same era of Eminem, 50 Cent and Nelly where rappers were going diamond off of one release.
We all know how clueless labels can be – shout out to Kreayshawn – but signing A$AP Rocky was one of the rare times they got it right. Polo Grounds recognised A$AP Rocky already built a fanbase from the ground up and they were, in essence, buying those fans and turning them into consumers.
Here's a great article – Not Like the Old Boss: Hip-Hop's Spirit Guide – about A$AP Yams, the mastermind behind the crew, and how he used Tumblr to establish A$AP's online presence.
The fact that A$AP Rocky managed to successfully transition his online appeal to the mainstream stage is what makes him unique and, at the end of the day, worth $3 million.
Independent hip-hop artists pay attention: you might have built up a great online following but can you translate this into a live show? Will your Twitter followers and Facebook fans come out to support your performance? 
The most important thing about an artist is your fanbase. If you're able to build up a loyal fanbase from the very beginning, they'll follow you to the end.
Just look at J. Cole's latest album – 2014 Forest Hills Drive sold 371,000 copies in its first week, beating out bigger artists like Nicki Minaj and Rick Ross with no advertising or hit singles. How do you think that happened? Cole focused on the grassroots.
Visuals are extremely important
Consider this. A major part of why A$AP Rocky is so appealing is because of what fans have seen. Whether it's at fashion shows, stunting on Instagram or balling out in music videos, the entire A$AP Mob has a very good sense of visual art.
I think a lot of people can agree that visuals are now as important as the music. You want to be a part of the experience. I try to give people a visual experience every time I do a video, whether it's conceptual or just fun.
I mean fuck, A$AP's mixtape cover was doper than 90% of the mainstream rap albums out at the time. It was the main reason why I even listened to the tape in the first place – I thought the artwork was amazing.
Another great example is one of Rocky's first music videos – "Purple Swag." Most rappers coming into the game would put out generic videos of cars, clothes, money and girls. A$AP put grills on a white girl and had her mime his words on screen. Combined with the woozy production, that shit was hypnotising.
I'm the one who markets it, who else? There are people at the label, but as far as the creative, the pictures, the videos, content, and all of that, it's all me. I'm excited about some of the new photos and videos that will put the pieces of the puzzle together if I'm right and people like it.