We're officially in the Golden Era for independent hip-hop music.
Ever since the accessibility of the internet increased exponentially, with the arrival of social media networks, website platforms and mobile devices; the barriers of entry into the rap game have lowered substantially.
Everything about the music industry can be learnt from the internet – provided you do your due diligence and verify everything you read.
Here are some lessons you can learn from successful independent hip hop artists.
Independent artists: learn how to build a fanbase and make money from your music. 
1. Rapsody – Work ethic trumps everything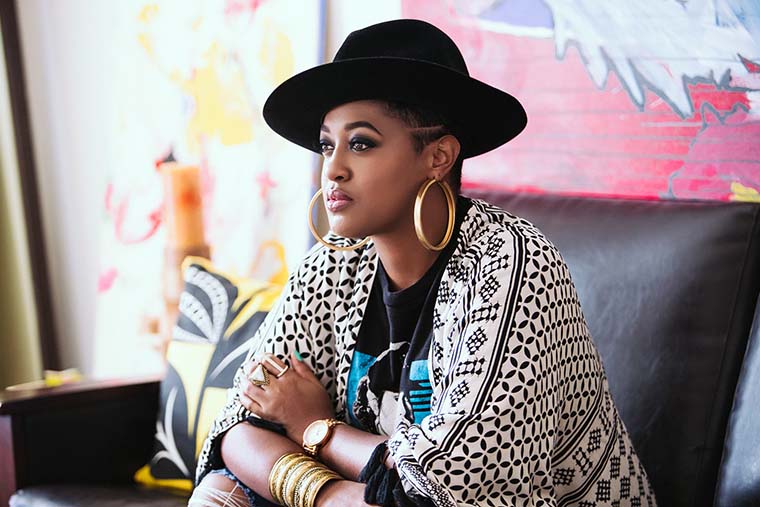 I am here day in and day out, and most of the time I sleep at the studio more than I do at my own house. I am here right now, and not only will I sleep here, but I'll sleep here, get up, go home to shower, and drive right back.
In 2017 the North Carolina independent rapper showed us just how far her work ethic would take her. After laying the foundation for her craft and brand over the past few years, under the guidance of 9th Wonder, Rapsody exploded in 2017, dropping the incredible Laila's Wisdom.
Featuring guest appearances from major artists like Kendrick, Black Though, Busta Rhymes and more, the album was one of the best releases of the year and got nominated for two Grammy Awards. What a difference a few years make: from grinding it out to getting nominated for the most prestigious music award alongside Kendrick and Hov.
2. Oddisee – Build the lifestyle you want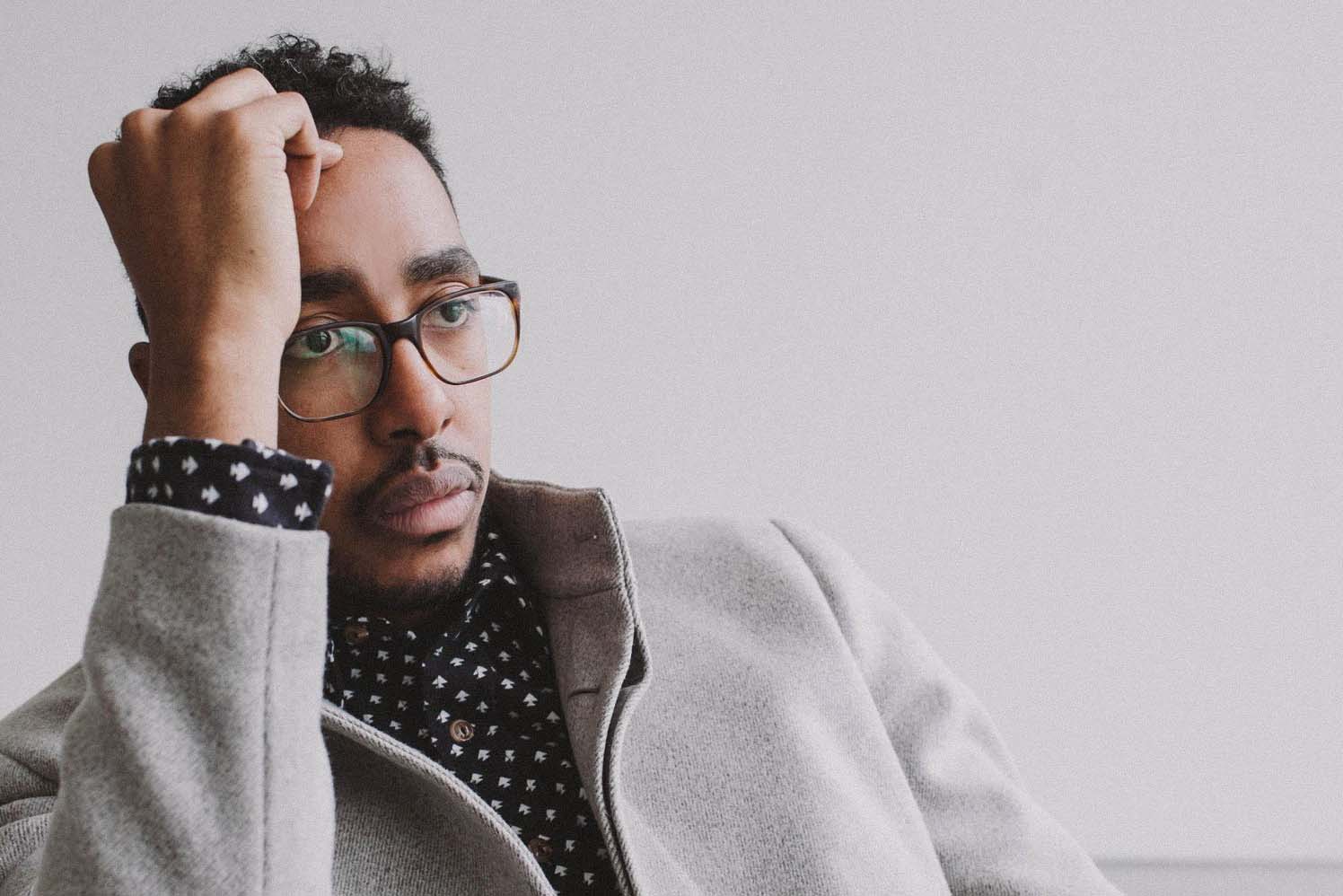 These rhymes were written in economy class seats, these beats were produced on long bus trips & these songs were recorded in Airbnb apartments. All I want to do is make music for a living so that I can live to make music.
What do you want to achieve as an independent artist? Ask yourself that question and be really honest with yourself with the answer.
Is it fame and fortune? Is it to be rich? Is it to be on the radio all day? Is it to tour and perform around the world? Is it to make a living from your music? Once you figure out what you're trying to achieve with the music, then you can work on building the lifestyle to support that goal.
Oddisee's goals are the same goals as Kanye's – he doesn't want to branch out into designing clothes or building hotels. Oddisee just wants to focus on creating a lifestyle that allows him to continue making music because that's what he loves doing it.
3. Chance The Rapper – Respect your craft and value your art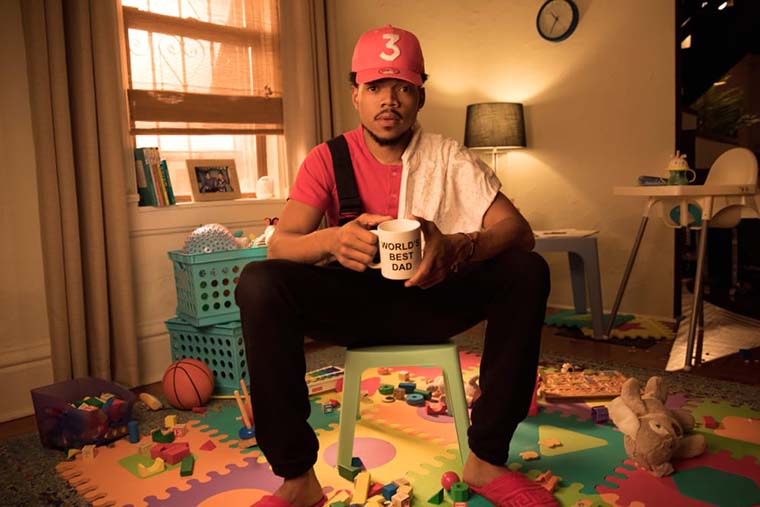 Why charge a dollar for a song when that's not doing anything but making people undervalue music? None of my songs are worth 99 cents. They're worth a lot more.
For the past few years, Chance has been a champion of the independent music movement, preaching the value of your music and innovating new business models as a blueprint for up-and-coming artists.
Chance is cool with staying independent because he knows he has a loyal fanbase. All he has to do is keep building and cultivating his following so that whenever he goes on tour or sell merchandise, they'll be there to support him.
4. Currensy – Believe in your music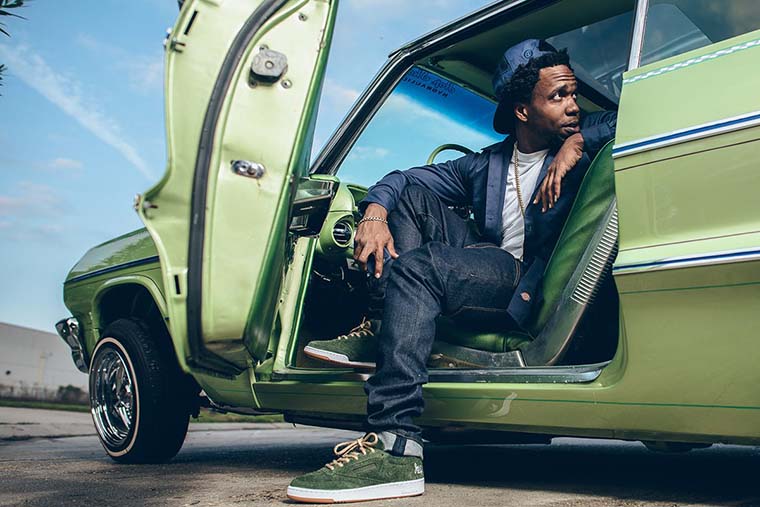 Just do what you wanna do. If you stick to your guns, stick to what you're saying, then, in the end, the universe will give it to you, because you believed in yourself. You can pretty much just create your own world; if you don't like it, then just make it how you want it to be.
Ever since he broke into the rap scene, Spitta continued to slowly build up his fanbase almost entirely from scratch; dropping projects like Pilot Talk, Covert Coup with The Alchemist and Verde Terrace to acclaim. Currensy's business model is pretty much – drop a tape every few months and tour relentlessly – because he believes in his music as a product for the fans.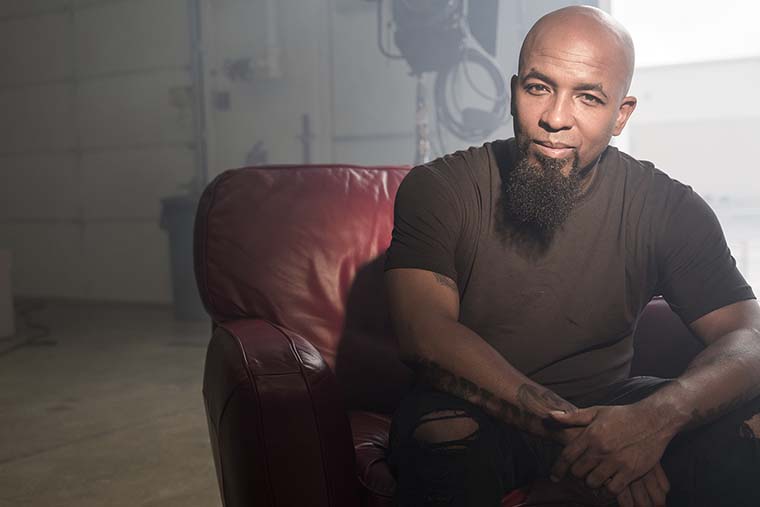 Connecting with the fans and doing meet and greets for the people that want to see you and talk to you and connect with you. We do those. Every tour we have meet and greets for the VIPs that want to meet me or give me presents.
If there's anything that has remained consistent in this crazy rap game over the 20 plus years, it's the fact that touring has always been an artist's most reliable revenue stream.
Forbes estimated that Tech N9ne's record label Strange Music pulls in approximately $20 million per year, which is split into:
Touring – $7 million
Music sales – $6.5 million
Merchandise – $6 million
As you can see – music sales only makes up a third of Strange Music's annual revenue. Even if Tech N9ne stopped making music altogether right now, he can still expect to make millions just by travelling the world, performing his catalogue and selling his products. That's freedom.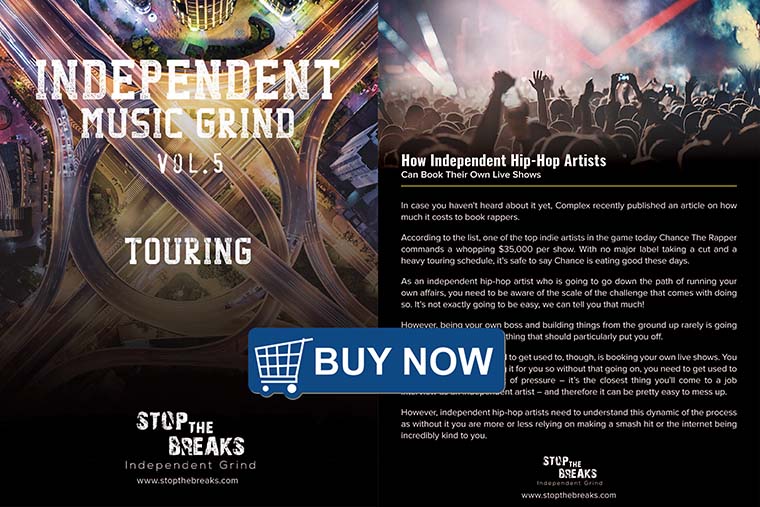 6. Freddie Gibbs – Focus on building your fanbase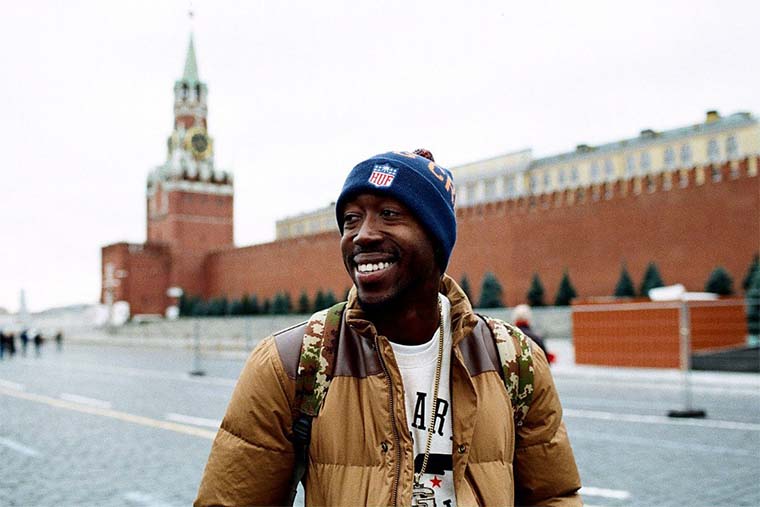 I had to learn I don't rap to get no record deal. Now I make music to get my point across and feed my family, man. I have a fanbase now. And it's going to do nothing but grow. So if a label wants to give me a bunch of money, then maybe we can do something. But if not, I'm comfortable doing it the way I'm doing it, my partners at Empire Distribution and me. I do everything independently.
Freddie Gibbs is one of the prime examples in the independent scene who has built up his fanbase and is now able to make money by catering to them – through record sales, streaming, merchandise, festival touring and plenty more revenue streams.
Independent artists: learn how to build a fanbase and make money from your music. 
7. Joey Bada$$ – Creative control is fundamental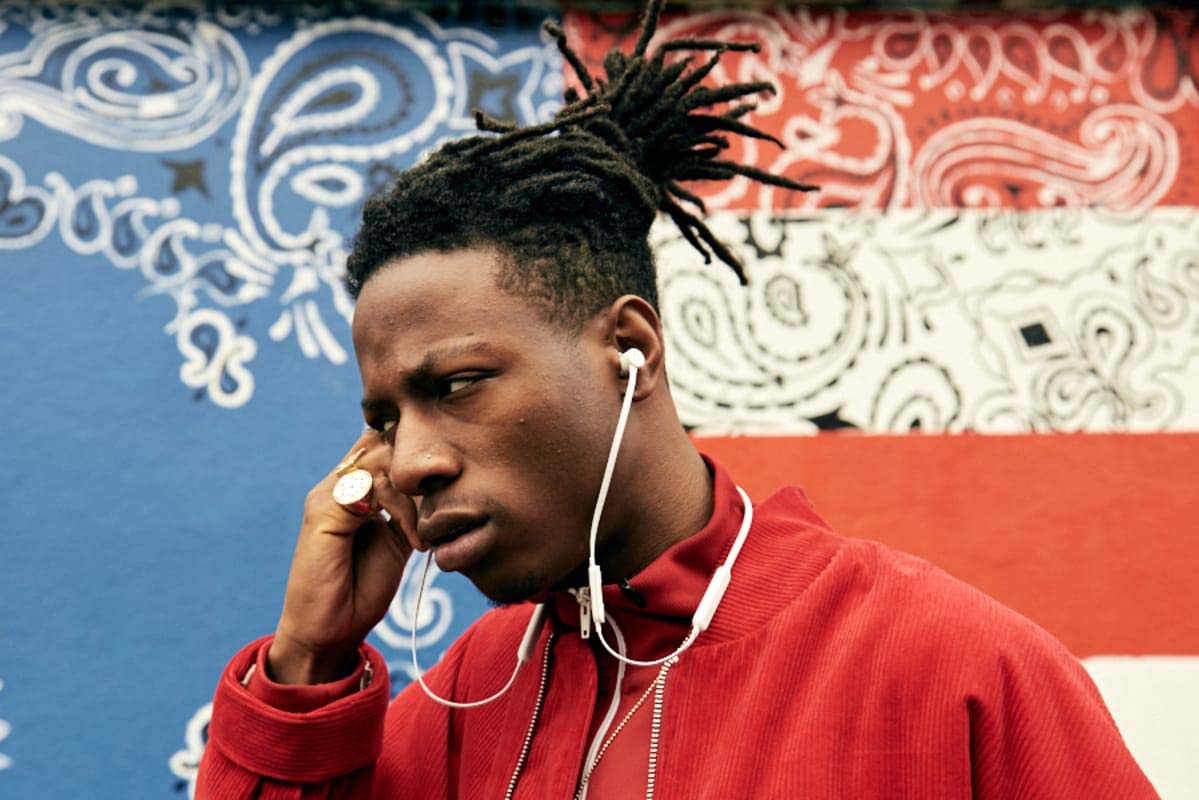 I think it's important to stay independent as an artist because – I mean, for me, it's always been my vision, it's always what I wanted to do and always what I've seen myself doing. It's funny because exactly the way my career is going, it's exactly what I wanted it to be and how I predicted it to be.
For Joey Bada$$, staying independent means he has total control over his music and business. He can stop dropping new music and just tour for the rest of his career, he can roll out a surprise album with no singles or promotion, he can move to Europe and collaborate with artists over there – whatever he wants to do, he can do it.
8. Skyzoo – Set goals and count your wins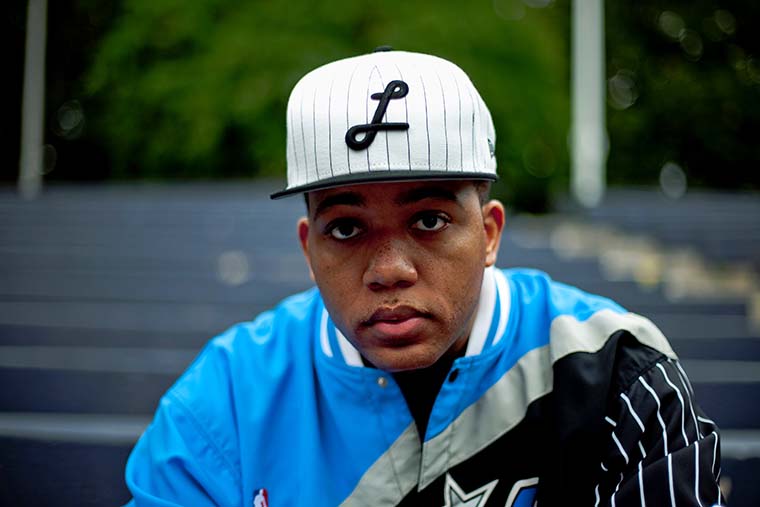 I'm definitely blessed to say that I wake up in the morning and just make music for a living, travel the world, get free clothes, get free gear, get paid to see the world, get paid to travel and take pictures in front of different monuments, different cities, and have fans.
The independent grind is a long, tough, and often lonely one. If you want to be successful, every second of your waking moment will be dedicated to your music, whether it's creating, distributing or promoting, you should be constantly working on it. This can often lead to you getting burnt out unless you set yourself goals.
Always have a goal to work towards. It forms part of the overall vision for your recording career and will help you keep focused while at the same time make you feel like you're making more progress.
9. E-40 – Independent grinding lasts forever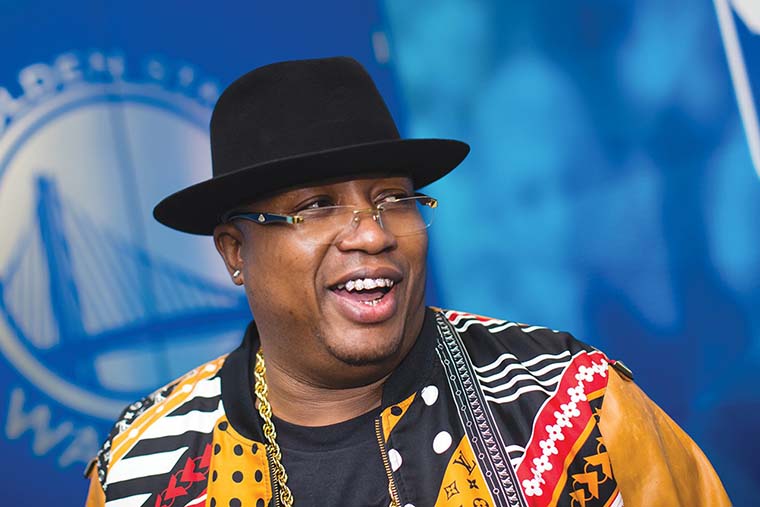 We started off selling tapes out the trunk of the car. I pioneered and coined it independent hustle. I coined that before the Master Ps of the world, before the Cash Moneys. Them my folks, but they'll tell ya that I gave them the blueprint.
Before there was Facebook, before there was Twitter, before there was DatPiff, before there was SoundCloud, before there was Snapchat, there was E-40.
As an independent rapper selling tapes locally and partnering up with regional distributors to push his music, E-40 was making a lot of money since he was bringing home a majority of the profits. He could sell a fraction of what major label artists at the time were selling and still be making the same amount of money, if not more.
Since his career beginnings, E-40 has released close to 30 projects to date – some of them independently, some of them with major labels like Jive, EMI and Warner Bros. Despite all the years he's spent grinding in the rap game, E-40 hasn't slowed down one bit.
10. Nipsey Hussle – Partnerships are more valuable than deals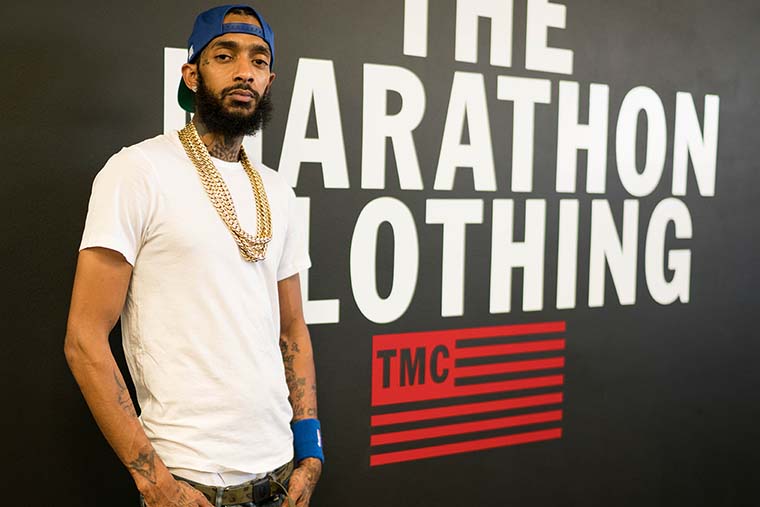 Let me be involved in ownership, it's gonna cost you the same amount of money, I don't want a check up front, I just need production, marketing, distribution and access to your network of retail.
With the upcoming release of his debut album Victory Lap, Nipsey Hussle is making major moves with his recent partnership with Atlantic Records.
For all the talk about major labels being made redundant in an age of free albums, streaming services and surprise projects, let's not get it twisted, companies like Def Jam and Warner Bros. are still extremely powerful. With crucial distribution channels to retail stores, partnerships with music services and fat marketing budget, they can help boost an artist to the next level.
But that's the key – major labels can only help push your brand and music further; they can't build your brand from scratch, they can't grow your fanbase from nothing. That's all on you.
Independent artists: learn how to build a fanbase and make money from your music.