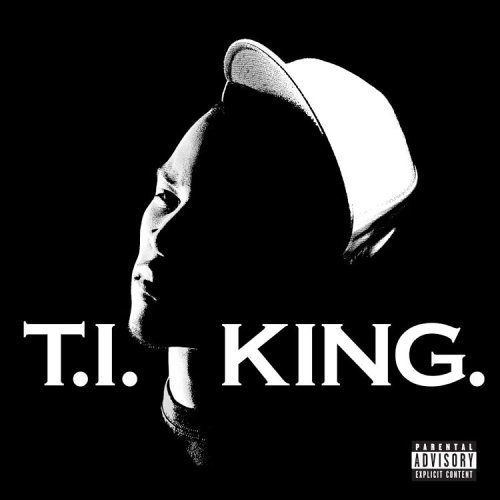 Superficial listeners may scoff at T.I.'s audacity. King? King of what, the South? No way, they say. But like fellow Southerner Pimp C explains on what of the songs, T.I.'s real intentions were to show fans that "there's a whole bunch of kings down here and as long as you're taking care of your business and doing king sh*t, you're a king."
Although more likely a South's gathering of arms than T.I.'s ascension to the throne, his fourth studio album is still the prime example why he's one of the hottest rappers from ATL.
Lyrically, T.I.'s in top form on this album. Sporting that thick southern drawl with a lazy flow that conjures a natural menace, like he'd brush you away if he could be bothered, coupled with a swaggering confidence and versatile songwriting, T.I. crafts some of the tightest songs, the catchiest hooks and charismatic rhymes of his career.
With Just Blaze, DJ Toomp and The Neptunes on board, T.I. has access to all the heavyweight production he wants – the majestic "What You Know" still has me gasping for breath at times – while the guest appearances range from local rapper Young Dro, regional buddies UGK and most pleasantly surprising, Common and Pharrell for the feel good, sing-a-long "Goodlife."
Street anthems, personal anthems, cruising anthems, club bangers, radio hits – King has it all. Haters better open up their eyes because if there's one rapper whose worthy of the title "King of the South" – it's T.I.