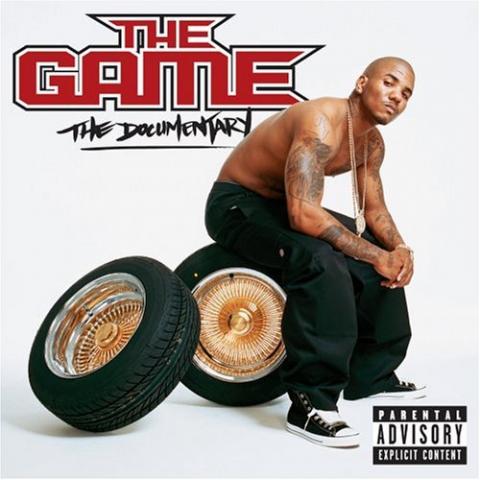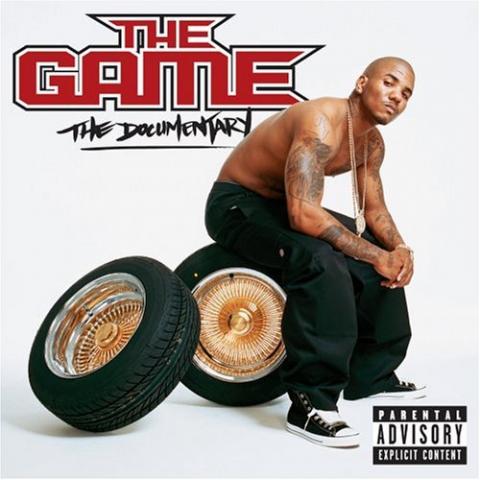 Eight years removed from its 2005 release date and after listening to it for the 95th time, I'd go so far to call The Documentary a West Coast gangsta classic.
Don't get me wrong, it's not one of those masterpiece albums that are forever engrained in the hearts and minds of hip hop heads – albums like the ones Game repeatedly mentions, Reasonable Doubt, Illmatic, Ready to Die, The Chronic, Doggystyle, etc.
But in terms of the album embracing the West Coast vibe with super-hot beats and aggressive gangsta rhymes, I'd say it's a bullseye.
Dr. Dre stands as one of the executive producers and since he also provides nearly half the beats, it's no wonder The Documentary has received almost unanimous praise for it bass-heavy thumps and menacing club bangers.
Roping in the hottest producers at the time, The Documentary features Kanye's sombre 'Dreams', Cool & Dre's chilled out funk on ''Hate It or Love It' and Timbaland's pounding drums on ''Put You on the Game.' Mobb Deep's Havoc also pops up, providing the mellow-tinged soul on 'Don't Need Your Love' while Just Blaze appropriately evokes N.W.A. on the futuristic boom-bap 'No More Fun and Games.'
But it's Dre, along with several co-producers, who blesses Game with the strongest bangers. Building upon his 2001 approach with the stripped drum loops and sinister strings, Dre goes on to craft a West Coast anthem on 'Westside Story', provides the subdued keys on the eerie 'Start from Scratch' and together with Mike Elizondo, creates the club record of 2005 with 'How We Do.'
Crisp hand claps, deep 808 kicks and cellos in the background – is there any doubt the track doesn't feature the best beat on The Documentary?
But what about The Game? Was he really the saviour of West Coast hip hop as he stated himself so many times throughout the album? Well, commercially, he probably was – The Documentary's sold over 500,000 units in its first week and went on to sell 5 million worldwide.
But rhyme-wise, I'm not quite sure. Sporting a husky, coarse voice perfect to spit over a Dre beat, The Game is otherwise, your usual gangsta rapper, but what he lacks in rhyme technique and songwriting abilities, he partly makes up for with his true-to-heart sincerity and genuine respect for preceding rappers.
And while I said The Game is pretty much your usual gangsta rapper; topically, he actually does venture a little further than his G-Unit cronies.
Not afraid of revealing his vulnerabilities or giving the listener deep insight; he explores hip hop aspirations on 'Dreams', celebrates the birth of his son on the Busta Rhymes-featuring 'Like Father, Like Son' and chronicles his rags-to-riches, underdog tale on 'Hate It or Love It'.
From the opening track, the listener is made aware of how much is riding with The Documentary's success. From what The Game says on 'Westside Story' – "the West coast never fell off, I was sleep in Compton" – it's pretty clear just how much pressure he was under and judging by the outcome, commercial and critical, he was successful in his task of reviving the West Coast hip hop scene.
Mainly thanks to its stellar production team, The Documentary still stands strong after repeated listens and a few years after its release.
Its tight running length, lack of filler material and flawless beats increases its playing repeatability. Undoubtedly, it's a production masterpiece and dare I say it, the best produced West Coast album since Dre's 2001.
While The Game brings nothing new to gangsta rap, lyrically or conceptually, he's an important artist nonetheless to the sub-genre, and if nothing else, it's the ultimate cruising/party album.