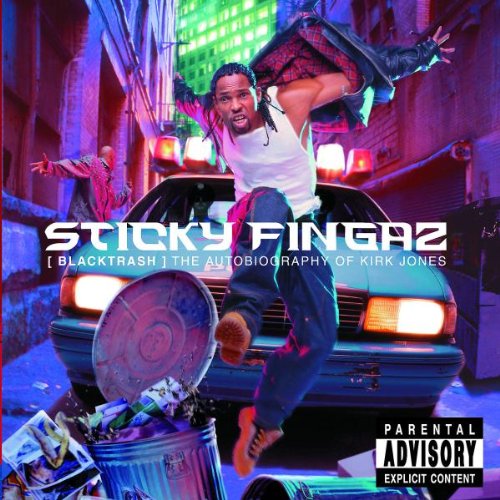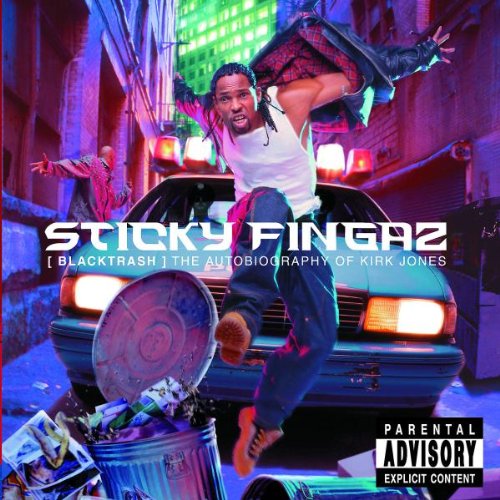 Frontman of the New York hip-hop equivalent of a heavy-metal rock band, Sticky Fingaz has always been the most volatile and energetic of emcees. But a lot of the times – especially on Onyx records – I've felt his vigour lacked some sort of direction. As if he was just spitting and growling for the sake of spitting and growling.
But with his debut solo album, Sticky Fingaz focused his energy and talent into one of the best storyline records ever. Plot-wise, there's nothing original about Blacktrash: The Autobiography of Kirk Jones. Ex-con goes back to the old days, on a self destruction path that affects everybody around him and eventually ends up in jail.
But it's the way that Sticky goes about it that makes it so great. "Oh My God", a debate with God would make Ras Kass proud, Raekwon lends his trademark gun-toting to the "I Gave You Power"-rivalling "Money," while Rah Digga, Redman, Canibus join in for the courtroom posse cut "State Vs. Kirk Jones."
As despicable as his character "Kirk Jones" is, when all is done and dusted, and he's by himself singing along to "What a Wonderful World," you're surprised at the level of depth and sincerity Sticky managed to muster.