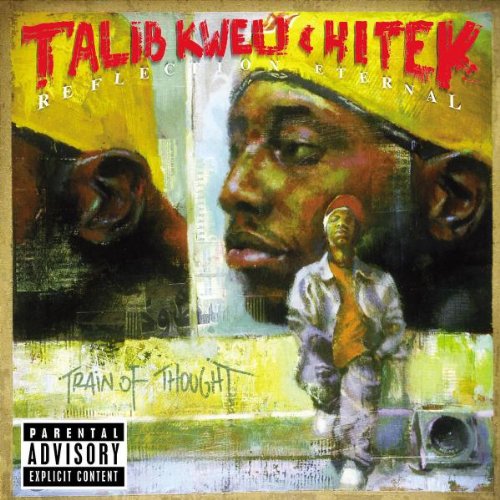 Hip-hop artists don't often do these much anymore. Emcee-producer duos I mean. Back in the day, there was Eric B. and Rakim, Guru and Premier, Pete Rock and CL Smooth, Erick Sermon and Parrish Smith, Havoc and Prodigy, Kool G Rap & DJ Polo, hell; I'll even throw in RZA and GZA when they made Liquid Swords.
These days … it's more one-off collaborations than it is a steady and evolving partnership. My point is, there's something about having a uniform sound and voice that makes a hip-hop record fantastic. Case in point: Reflection Eternal.
His Black Star release with Mos Def established it, but Train of Thought unanimously confirmed it – Talib Kweli is perhaps this era's most poetic emcees to grace the mic.
Politically aware and socially conscious knowledge resonate with his rhymes and even at the young age of 26, he shows a deep understanding of the world that few rappers can match.
And behind him, Hi-Tek is there to supply the shimmering soul grooves laced with dusty drum loops, obscure funk and warm R&B. It's understated enough for Kweli's lyrics to shine, but rich enough for Hi-Tek to drag the beat out a little longer for the listener.
Hip-hop artists don't often do these much anymore. Spit intelligent poetry over sublime production I mean.