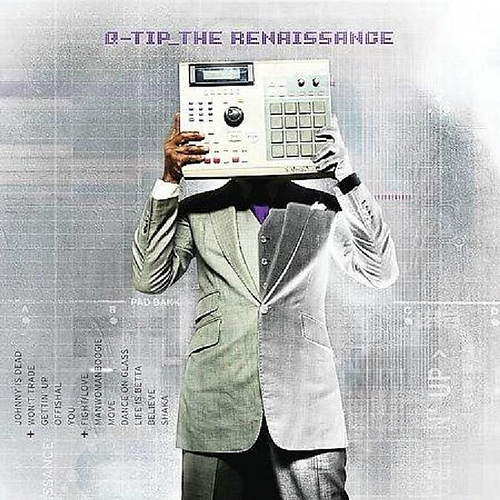 On the cover of his second solo album, Q-Tip is shown holding up one of many classic samplers – MPC2000XL – perhaps a subtle tribute to the Golden Age? Whatever his intentions were, Q-Tip brings back the raw vinyl touch of 80s and 90s hip-hop into the digital age.
What's particularly amazing about The Renaissance is how Q-Tip manages to effortlessly merge the polished, modern sound of today with the soulful funk of the old-school era.
Building tracks using samples by Black Ivory and The Jackson 5 and looping gritty breakbeats, The Abstract also ropes in jazz musician Norah Jones and soul singers Raphael Saadiq and D'Angelo to compose a sophisticated, elegant and unified sound, unlike any other hip-hop record at the time. My guess, it's what A Tribe Called Quest would have sounded like had they released an album in 2008.
Hip-hop listeners could have been blessed with this quiet and unassuming masterpiece a lot sooner had it not been for Arista Records (Tip's label) who deemed the album unfit and lacking in commercial success; subsequently shelving for too long a time. As proven by The Renaissance and more recently, Big Boi's Sir Lucious Left Foot: The Son of Chico Dusty, these label suits have no fucking clue.