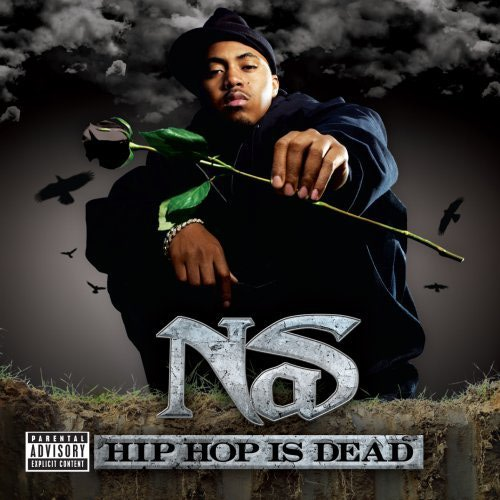 As one of hip-hop's leading figures, Nas got to the point where his Def Jam debut would galvanise long-time arguments about what was wrong with post-2000 hip-hop.
As messy as it is brilliant and chaotic as it is intact, Hip Hop is Dead is Nas at his grumpy best. Though initially frustrated at Nas to stick to a unified theme throughout the record – one minute he's venting disappointments at rap music's demise, the next he's lamenting the streets – I realised this album captured Nas at his songwriting best.
Weaving in battles rhymes, socio-commentary, incredible conceptual cuts, Nas has been one of the few Golden Age emcees who's continually pushed his creative boundaries.
Musically, Nas is provided with a terrific and varied backdrop for his venomous rhymes.
Laid-back jazz, dark boom-bap, vicious bangers, nostalgic funk; producers Kanye, Dre, L.E.S. and will.i.am serve Nas' need to let his rhymes take the spotlight while keeping the music interesting.
But at the end of the day, all he needs is a mic, and when he goes a cappella on the finale "Hope" – hinting at hip-hop's resurrection, the one major theme that's consistent through Hip Hop is Dead, is Nas' undying love for the culture.