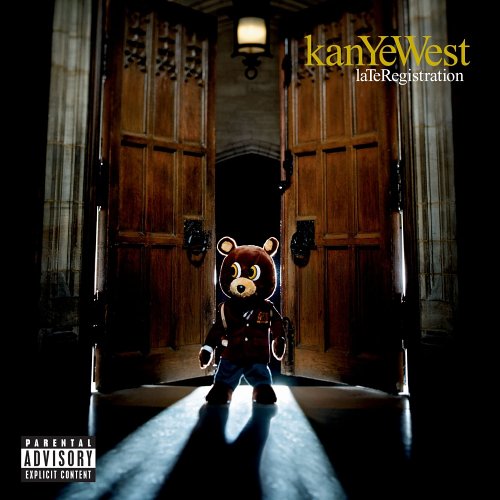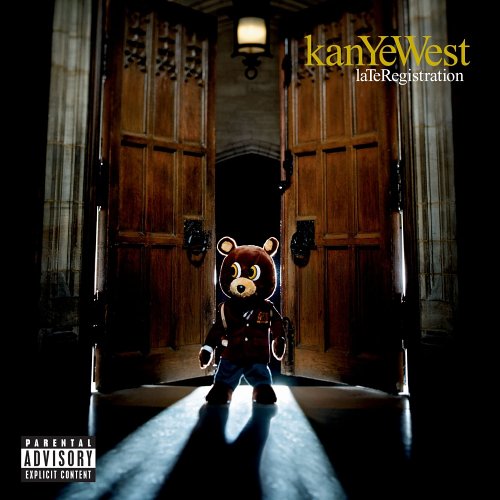 Grander, bolder and more adventurous than his 2004 debut, Late Registration sees Kanye West improve in all departments. Enlisting Jon Brion, accomplished composer and producer, proved to be a wise move as he brings a complex level of beat-making sophistication few hip-hop producers can match.
Ever single track on the album goes beyond a sample loop and beat; instead songs build up and break down, usually with an orchestral accompaniment, multi-instruments weave in and out and they all sound incredibly layered.
Kanye almost completely ditches the sped-up soul samples, favouring lush symphonies ("Gone", "Diamonds from Sierra Leone"), percussion heavy club bangers ("Gold Digger") and trippy jazz psychedelia ("Drive Slow") instead.
And as an emcee, Kanye's sharp wit and cheeky humour is still intact, and while his lyrical skills may still sound a little unpolished next to Jay-Z and Nas, his charisma more than makes up for it.
Topically, Kanye moves beyond blue collar dreams and working class dilemmas of The College Dropout, exploring socio-political commentary on the Adam Levin-assisted "Heard 'Em Say" and the unsettling "Crack Music."
The guest appearances on Late Registration also hint at Kanye's expanding vision, boasting rhymes from emcees as eclectic as Nas, Common, Lupe Fiasco and Paul Wall.
Musically accomplished and topically ambitious, Late Registration confirmed Kanye not only as a super-talented producer, but a fully-fledged hip-hop artist.