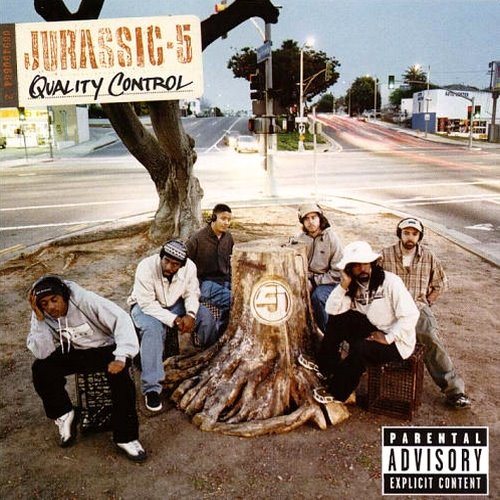 Obsessed with turntablism, verbal acrobatics and the almighty SP1200, Jurassic 5's Quality Control was perhaps last decade's closest record to resemble the 80s and 90s Golden Age. It's crowd-rocking, party grooves, dusty breakbeats laced with chilled out funk, doo-wop harmonies and sharp, though always friendly, battle rhymes.
It's the best tribute to back in the days of sampling James Brown and "Apache" by Incredible Bongo Band, EPMD, Kool Moe Dee era, where DJing skills were worshipped and rhyming dexterity was a must.
Rappers Chali 2na, Akil, Zaakir, Mark 7even and DJs Nu-Mark and Cut Chemist bring it way, way back to light-hearted, funky hip-hop. Before all this rap shit was just business.