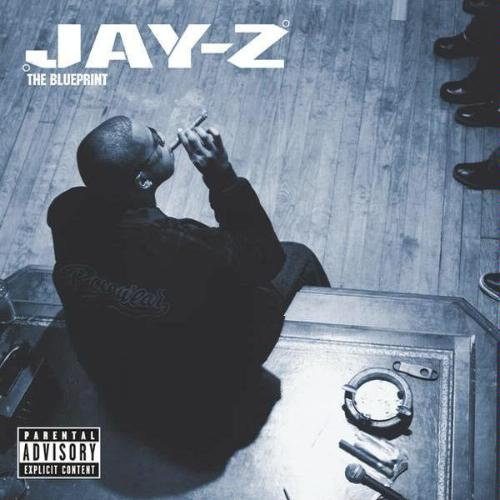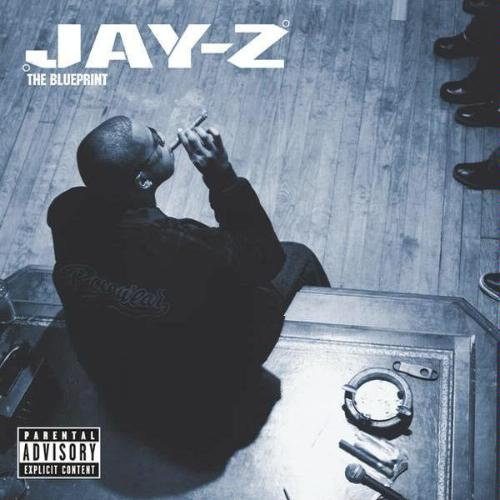 Would I be too bold by saying I think The Blueprint is Jay-Z's greatest achievement ever? Reasonable Doubt earned Hov all the critical acclaim and has long been his most heralded effort.
Vol. 2 and Vol. 3 made him a commercial juggernaut, transforming Jay-Z into one of the biggest selling hip-hop artists around, while his "retirement" record, The Black Album, became his most personal and heartfelt ode to date.
But absolutely nothing in his catalogue comes even close to matching The Blueprint's grandiose swagger, stomping confidence, heavyweight impact and thematic cohesiveness. This record might just be the closest hip-hop comes to sheer perfection.
The Blueprint is about a rapper knowing exactly where he stands in the music recording industry, where he stands in his career and where he stands in his life. Backed by Kanye West, Just Blaze and Timbaland, Jay-Z brought back hard rhymes and introspective verses, while maintaining his refreshing pop appeal.
Surrounded by warm 70s soul/funk, he took control of the throne ("The Ruler's Back"), fired warning shots at envious rappers ("Takeover"), talked about past relationships ("Song Cry") and did everything he could to secure his reign over hip-hop.
With this record, Jay-Z foreshadowed his career for the next decade, utterly dominating the game like no other rapper had done before in history. Eminem, T.I., Lil Wayne, even his biggest rival-turned-friend Nas, they all had their moments, but no-one has been in the spotlight longer like Jay-Z. You can thank The Blueprint for that.