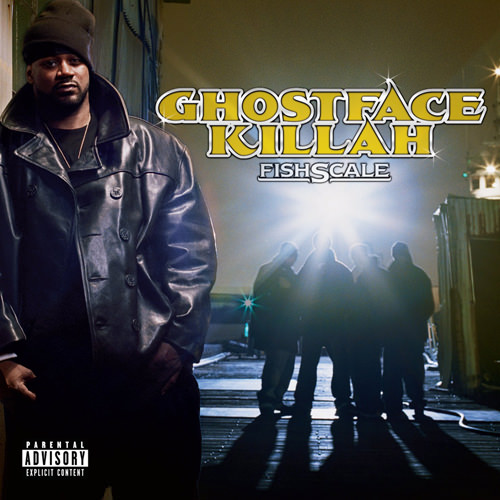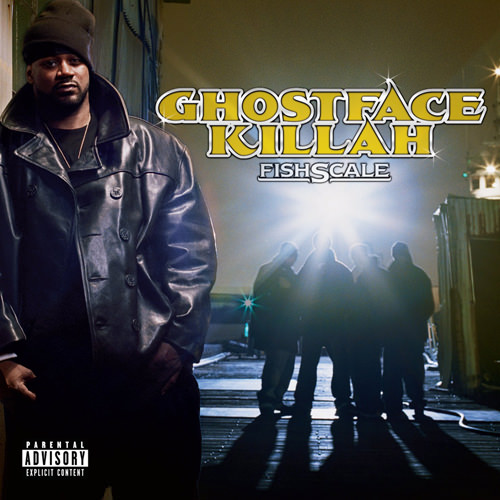 "You ain't been hungry since Supreme Clientele," Ghost's trainer blares at him just before the opening horn salvos of "The Champ." Apparently Ghostface thought so too. Bulletproof Wallets and The Pretty Toney Album were nowhere near as accomplished as his classic sophomore release and he realised it.
So he dug deep and pulled out graphically detailed narrative scenes, elaborate heists and that trademark scattershot, Wallabee slang. Musically, the producers – Just Blaze, MF Doom, J Dilla and more – bless Ghost with a soundscape that's as gritty and chaotic as his rhymes.
From juicy funk cuts ("Kilo"), Rocky-sampling, adrenaline-pumpers ("The Champ"), vibrant Pete Rock horns ("Be Easy") to shattered piano melodies on the Wu-Tang reunion cut ("9 Milli Bros"), Ghost goes hard on every track, barely pausing to take a breath.
As an album, Fishscale flows even better than the scattershot Supreme Clientele, with the unifying theme being of course – organised crime and lots of drugs.
But that doesn't stop Ghost from deflecting to other topics. Failed relationships ("Back Like That"), being spanked by his mum ("Whip You With a Strap") and off-the-wall trips ("Underwater") all pop up as points of conversation.
For an emcee who debuted in '93 to release an album as vibrant and fresh as Fishscale, 13 years deep in his career, it's beyond comprehension. This record confirmed what was on everybody's mind – Ghostface Killah is the undoubtedly the strongest rapper of the Wu-Tang Clan.