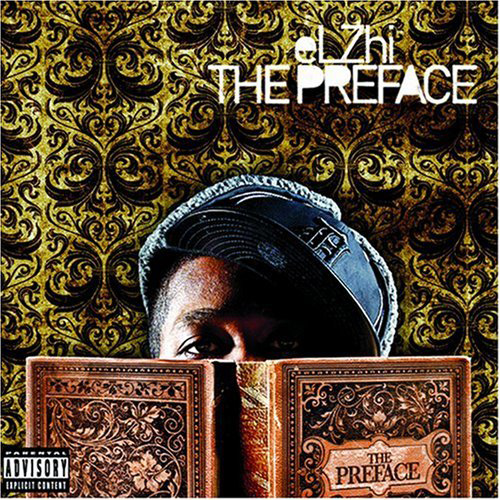 A veteran of the rap game and member of the esteemed Detroit hip hop act Slum Village, Elzhi has been spitting hot guest verses and dropping quality mixtapes for some years now. Now finally with his 2008 debut 'The Preface' the hip hop world finally has the chance to hear Elzhi hold down an entire album officially.
And boy what a first impression he makes. Together with another Detroit native – Black Milk – Elzhi crafts a stunning debut album; combining rock hard drums and warm soul samples with top-notch lyricism. It's hard to think of another debut album released in the last five years that's more satisfying or rocks harder than 'The Preface'.
You'll probably agree with me just by listening to the first three tracks of the album. 'The Leak' features a vibrant female hook and Elzhi pouring his heart out, confident but not cocky with his hard-earned skills on the mic "I stuck to my guns and came out blazing, amazing poetry, for sure it's the invasion."
Royce da 5'9" joins in with 'Motown 25', his aggressive in-your-face delivery a nice counterpoint to Elzhi's laid-back and calm demeanour. 'Guessing Game' contains some of the best wordplay I've heard since GZA's 'Labels', with Elzhi creating an interactive game for the listener and confirms Elzhi as one of the hip hop's most creative lyricists.
But the well of creativity doesn't end there. Elzhi continues to mix things up with 'Colors' as he lectures a class about colour schemes – narrating gripping street tales while consistently referencing colour phrases.
But the album wouldn't be half as good if it wasn't for the multi-talented Black Milk stepping in for production duties. 'The Preface' is dominated by a sparse soundscape, mainly consisting of crisp drums and soul samples, but Black Milk manages to freshen it all up so that each track sounds completely different from the last. Check the eerie vocal murmur in 'Motown 25' sending a chill down your spine, making the Elzhi and Royce taunts even more menacing.
The bottom line is 'The Preface' is without doubt vintage hip hop. Plain and simple it's an indelible solid piece of work featuring some out-of-this-world lyrical creativity, strong guest appearances and beats that just rocks your socks.
It's stylishly modern yet evokes the aesthetics of traditional boom-bap beats and well-craft lyricism from a rapper who is constantly developing and challenging the listener for fearsome rhymes. If it's any indication of what Elzhi has to offer as a solo artist, then I'll certainly be eagerly anticipating a follow-up.