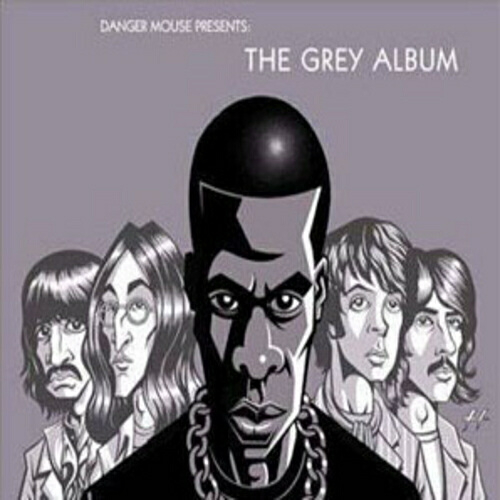 As an emcee who's rhymed over some of the greatest producers in the game, who'd have known, the most fitting music for Jay-Z would come from The Beatles.
For something that started out as a bit of fun – "let's remix The Black Album and The White Album and call it … The Grey Album" – Danger Mouse's '04 mash-up deserves a lot of admiration.
It's not as simple as placing Jay-Z's vocals over some Beatles music and putting it out there. Like Danger Mouse said about the whole project – "it's really a deconstruction."
Listen to the way Danger Mouse reworks the drums and guitars of "Helter Skelter" to match the ferocity of the original on "99 Problems," or the trippy, backwards psychedelia of "Lucifer 9 (Interlude)." And no disrespect to The Buchanans, but "What More Can I Say" combined with "While My Guitar Gently Weeps" and Audio Two vocal samples sounds so much better.
Bottom line, props to Danger Mouse for having the balls to do something like this, and do it so well. Connecting two gigantic figures of pop music; the 60s rock 'n' roll of The Beatles with the urban, futuristic flow of Jay-Z, it's weird but hey, it works.