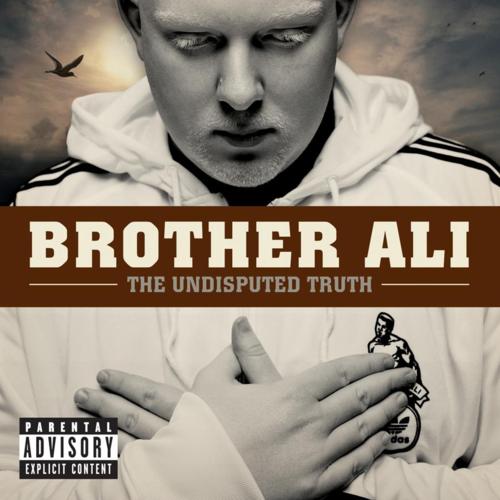 If there's one thing about hip-hop music that's always stayed consistent, always been important to the art, it's that skills on the mic matter.
Doesn't matter whether you're an up-and-coming emcee grinding it out in the 80s, or you're a multi-platinum superstar performing today, at the end of the day, hip-hop fans will always respect talented emcees.
Or in Brother Ali's case, the fact that he's a white, albino Muslim from Minnesota doesn't obscure his rapping prowess. The Undisputed Truth is, in a way, Brother Ali's personal portrait, a way of showing listeners all facets of his character.
Losing his mum to cancer, going through a divorce and becoming a single dad and beefing with the government, Ali takes us through life's problems and conveys it through masterful poetry.
With a voice that seems to bleed on the track and a knack for eye-opening honesty, Ali doesn't hold anything back, revealing all his vulnerabilities throughout the album.
Producer Ant provides him with a rich and very organic musical backdrop that swings between old-school boom-bap and lush folk's music; allowing Ali to appropriately rage, vent, reflect and ponder over.