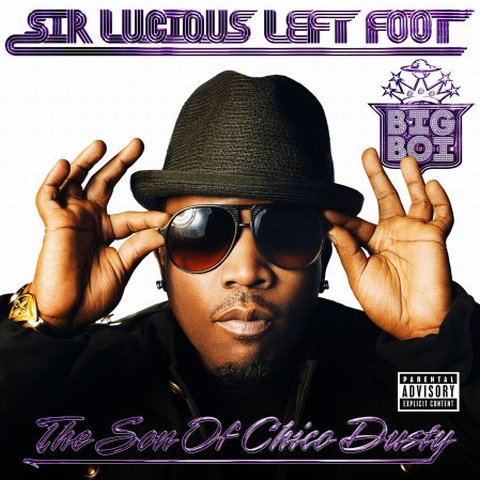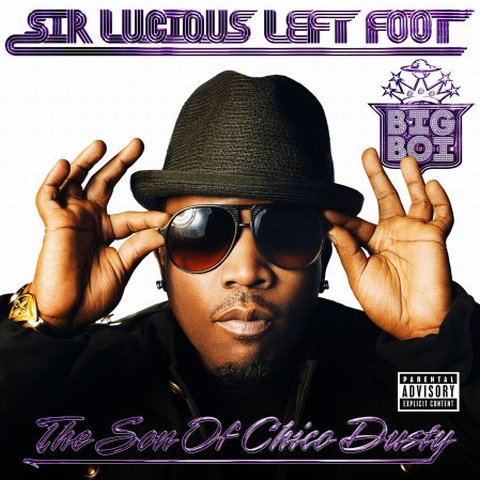 When the minute-and-a-half opener kicks off the album with its bluesy guitar riffs, deep 808 kicks and soulful murmurs, you're instantly treated to the lush sonic tapestry that goes on to make Sir Lucious Left Foot: The Son of Chico Dusty a pleasurable delight to listen to.
After years of anticipation alongside disappointment, Big Boi cuts all the red-tape, label disagreements, creative differences and album-direction disputes, and delivers one of the best albums of 2010.
Lyrically and musically, Sir Lucious Left Foot: The Son of Chico Dusty hits all the right spots. Drawing upon all types of musical genres, the production ranges from the thick synthesisers on 'Daddy Fat Sax' to the seductive percussion grooves on 'Turn Me On.'
The first single 'Shutterbug' glimmers vibrantly with shimmering keys and with Scott Storch behind the board, he cranks up the bass until the track is literally vibrating. 'General Patton' opts for an operatic symphony and is the closest thing Big Boi has to a personal anthem.
Although it's a dense mixture of funk, soul, rock and electronic music, Sir Lucious Left Foot: The Son of Chico Dusty nevertheless still feels incredibly cohesively thanks to the signature Southern drum patterns and bass-heavy instrumentals that hold the album together.
While singer Janelle Monáe shows up for the power ballad-styled 'Be Still' crooning an infectious hook, funk legend George Clinton makes another wacky appearance, lending his signature eccentricity to 'Fo Yo Sorrows'.
Guest rappers like B.o.B, T.I., and Gucci Mane also make appearances, but all they really serve to do is show the listener how much Andre 3000 is missed. Aside the production credits for 'You Ain't No DJ', Andre doesn't show up at all for his partner's solo debut.
But that doesn't mean Big Boi can't hold the album down himself – quite the contrary actually. No matter the beat, Big Boi's nimble flow and rapid-fire delivery seems to be able to blend in effortlessly and just makes me realise how much I've underrated him all these years.
And although he doesn't explore much topically with the songs – his writing sways from crass sexual jokes ('Turn Me On') to his legacy-cementing 'Daddy Fat Sax' – it's still a delight to witness his tongue-twisting wordplay, irreverent humour and fluid rhyme patterns/
Slickly produced with each track heavily funked up and rich with innovative samples, Sir Lucious Left Foot: The Son of Chico Dusty is  refreshing and imaginative debut album, especially for a veteran of rap music whose hasn't stopped since '94.
Lyrically gritty enough to be considered hardcore but sonically exciting enough to dance to, the album not only confirms Big Boi's spectacular emceeing skills but also shows just how capable a solo recording artist he is.
By the end of it, my only gripe with the album was wondering where the hell 'Royal Flush' ended up. As the highly acclaimed promotional single for Sir Lucious Left Foot: The Son of Chico Dusty, and featuring a fiery Raekwon and another genius performance by Andre 3000, I would have thought it'd make the final cut.
But other than that, it was a brilliant listening experience and I'd really doubt OutKast fans would have anything bad to say about it at all.