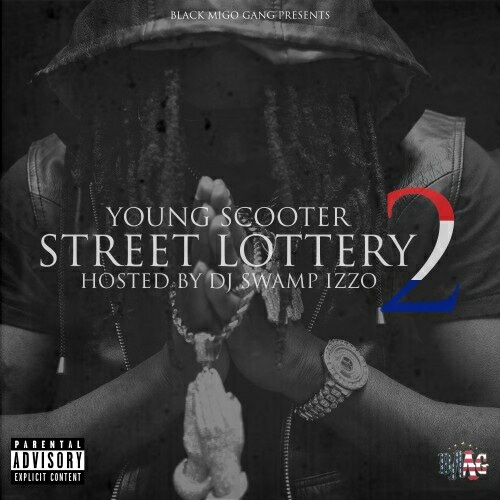 Freebandz and 1017 Brick Squad Records affiliate, Young Scooter, is kicking off 2014 with Street Lottery 2, the sequel to his well received 2013 project.
The 18-track mixtape features guest appearances from Future, Chief Kef, Cam'ron, OJ Da Juiceman, Wiz Khalifa and more.
Check the track listing and download the mixtape below.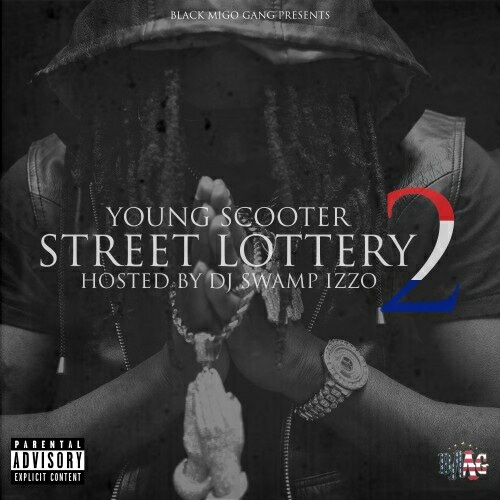 01. Young Scooter – Loyalty (3:05)
02. Young Scooter – Street Lottery (2:55)
03. Young Scooter – Nuttin About It (Feat. Future) (3:58)
04. Young Scooter – Chances (Feat. Chief Keef) (3:34)
05. Young Scooter – Count Jug (3:58)
06. Young Scooter – Over Wit (Feat. Cam'ron) (2:44)
07. Young Scooter – Cooking (Feat. OJ Da Juiceman) (2:49)
08. Young Scooter – Money (Feat. Wiz Khalifa) (4:07)
09. Young Scooter – My Boys (Feat. Young Thug, K Blacka & Vldec) (4:01)
10. Young Scooter – Real Street Nigga (3:52)
11. Young Scooter – Rite Mind (Feat. Marco) (4:12)
12. Young Scooter – Runnig Outta Money (3:48)
13. Young Scooter – Straight Been (3:09)
14. Young Scooter – Essay (Maceo Feat. Young Scooter) (4:00)
15. Young Scooter – Threw So Much (Feat. Lil Phat) (2:12)
16. Young Scooter – Roadrunner 2 (2:39)
17. Young Scooter – What Happen To Me (3:52)
18. Young Scooter – 100 Real Niggas (Feat. K Blacka, Vldec & D) (3:09)