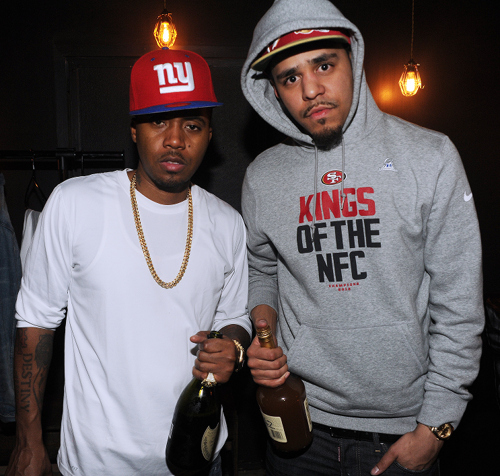 Who better to honour Nas with a tribute speech than J. Cole himself? Last year, Cole made headlines when he released the Born Sinner song, "Let Nas Down," documenting Nas' disappointment at his 2011 hit single "Work Out." Moved by the song, Nas jumped on the remix , explaining why he wasn't happy with the single and shouting out Cole.
More recently, Cole delivered a heartfelt speech at the Vibe Awards Ceremony, honouring Nas' contributions to hip-hop and talked about how the Queensbridge legend inspired him and so many others. Cole's dedication to the craft and art of rapping is the reason why he's one of the best rappers doing it today.
Check out the full speech below.