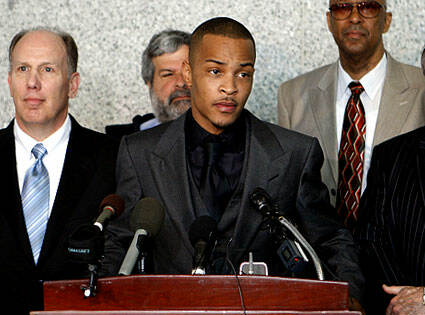 Ever since his 10-year contract with Atlantic Records ended earlier this year, T.I.'s been looking for a new home for Grand Hustle Records, apparently proposing a $75 million deal to partner with any label who wanted to fork over the cash.
Well it looks like Columbia Records will be the new home for the imprint – it's just been announced that they'll be officially partnering up with Grand Hustle to handle distribution for T.I. and his artists.
It was also announced that T.I.'s upcoming album, Trouble Man: He Who Wears The Crown, is scheduled to drop early 2014 on Grand Hustle/Columba Records with Pharrell Williams slated to executive produce the entire project.