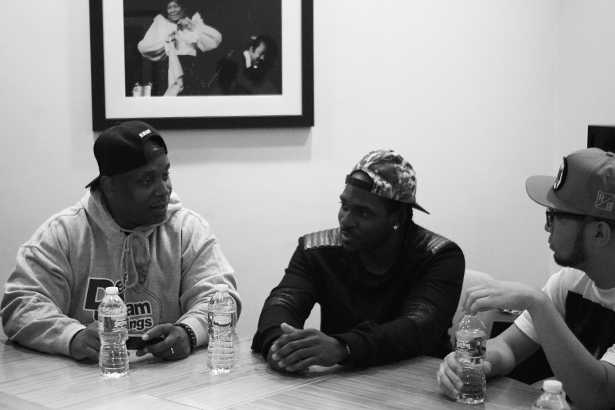 On the promo run for his debut solo album, My Name Is My Name, Pusha T sat down with some of hip-hop's online luminaries to talk about what he proclaims is the "hip-hop album of the year." Led by Combat Jack, the panel also included Dallas Penn, LowKey, Kaz, Rap Genius' Nicole Otero, Timmhotep and Mikey Fresh.
In the 3-part video series, Pusha T talks about his standing in the rap game, the making of My Name Is My Name, Kendrick Lamar's verse on "Nosetalgia," Rick Ross and Young Jeezy being featured on the same album, the backstory to "S.N.I.T.C.H." and lots more.
My Name Is My Name is available now on iTunes – go cop it!
[Part 1 / 3] [ Part 2 / 3] [Part 3 / 3]