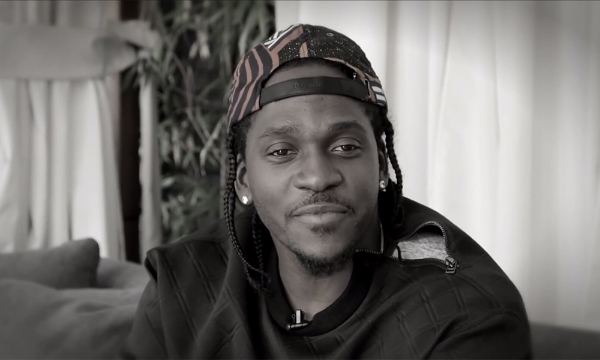 As part of the Life + Time series, Decoded, Pusha T breaks down two key songs off My Name Is My Name: lead track "King Push" and the Kendrick Lamar-featured "Nosetalgia."
With "King Push," Pusha breaks down the lyrics for the track, the gravitas of his proclamations, providing his insights into what makes great street music and reminisces on the Re-Up Gang mixtapes.
This is my time, this is my hour
This is my pain, this is my name, this is my power
For "Nosetalgia," Pusha talks about his admiration for Kendrick Lamar and their collaboration process, the two contrasting perspectives on the drug game provided by Kendrick and himself as well as detailing his coke-slinging back in the day.
What I sell for pain in the hood, I'm a doctor
Zhivago tried to fight the urge like Ivan Drago
Check out the two clips below.