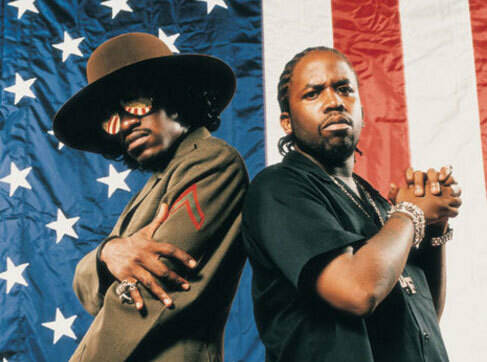 According to Billboard, there's a chance that Andre 3000 and Big Boi could be reuniting on stage next year for the Coachella Valley Music and Arts Festival.
Although there hasn't been any confirmation from the duo's reps at Epic Records or any word from Coachella promoter, Goldenvoice, several sources have told Billboard  there have definitely been "some conversations" about the pair reuniting.
It's been 10 years since the duo released their double album, Speakerboxxx/The Love Below – even though they did come together to work on the Idlewild soundtrack in 2006 – and fans have been fiending for any rumours of an Outkast reunion.
While Big Boi embarked on a successful solo career – dropping the critically acclaimed Sir Lucious Left Foot: The Son of Chico Dusty in 2010 and Vicious Lies and Dangerous Rumors last year – Andre 3000's been busy with his multiple ventures in fashion, television and politics. And of course, murdering guest appearances when he feels like it, as seen recently on Rick Ross' "Sixteen," Frank Ocean's "Pink Matter" and T.I.'s "Sorry."