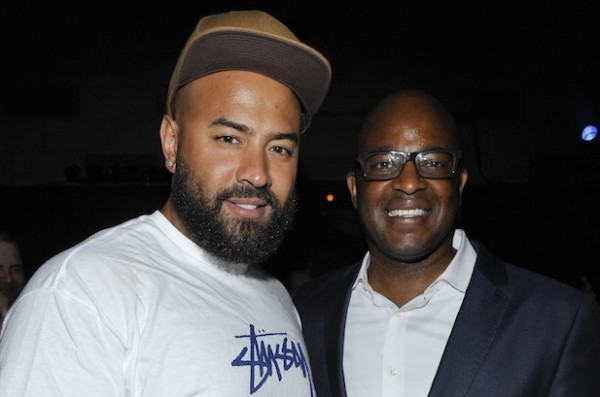 Hot 97's Program Director and industry veteran, Ebro Darden, recently stopped by Okayplayer to speak with editor, Eddie Stats. The two touched on a number of topics, including Mister Cee's resignation and subsequent on-air discussion with Ebro which encouraged his return, the changing hip-hop landscape, his views on Nicki Minaj vs. Hot 97 DJ Funkmaster Flex, Kanye West vs. Jimmy Kimmel and the role of Hot 97 itself in today's fragmented environment.
Ever since he was promoted to Hot 97's Program Director in 2007, Ebro has maintained a formidable voice in the hip-hop industry; playing the role of "Old Man Ebro" on Cipha Sounds & Rosenberg's Morning Show and stirring up hip-hop conversations on social media – the most recent being the Major Leagues vs. the Minor Leagues debate.
Check out the full interview below.