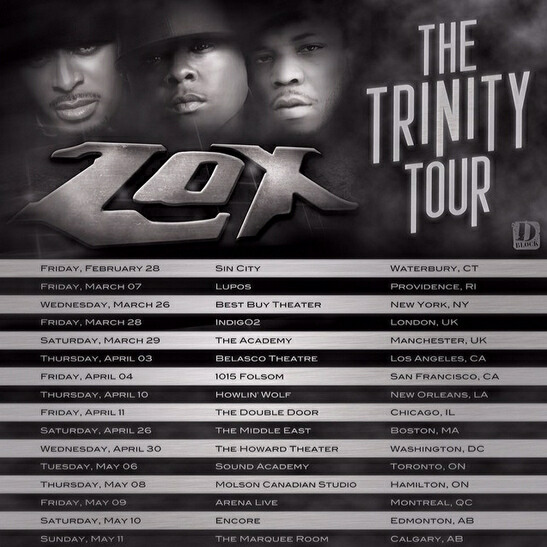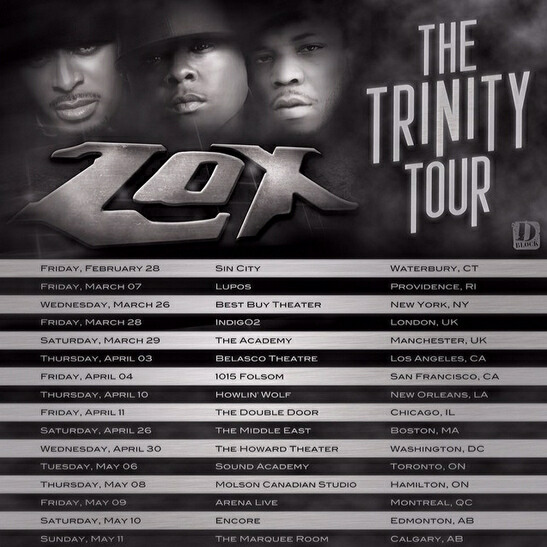 Following the release of their 2013 EP, The Trinity, The LOX have announced the dates for The Trinity Tour. Spanning from New York, Los Angeles, Toronto to London, the tour will start February 28th in Waterbury, Connecticut and end May 11th in Calgary, Canada.
While Jadakiss, Sheek Louch and Styles P have been releasing music on regular, The Trinity EP will be the first time the three rappers have released an album together since 2000's We Are the Streets released on Ruff Ryders / Interscope.
Individually, Jadakiss dropped his Consignment mixtape in 2012, Styles P released Float in 2013 while Sheek Louch collaborated with Ghostface Killah on their joint 2012 album, Wu Block, which also featured guest appearances from Raekwon, Method Man, GZA, Masta Killa and the rest of The LOX members.