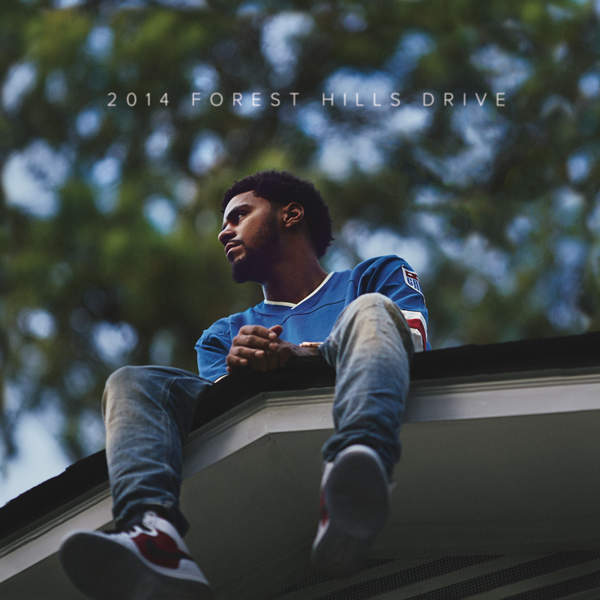 Looks like artists dropping surprise albums are all the rage now. Ever since Beyoncé dropped her self-titled fifth album with no word or warning last year, other artists have been trying to emulate her footsteps.
J. Cole has announced that he will be dropping his third studio album – 2014 Forest Hills Drive – on December 9.
Out of everybody trying to release surprise albums, J. Cole is arguably in one of the best positions to do so – he's built a solid discography and strong fanbase over the years so if anyone's going to benefit from listeners going out to cop their albums in full, it's Cole.
The Roc Nation rapper has also launched a contest for fans to come to his old house at 2014 Forest Hills Dr, Fayetteville, North Carolina to attend an exclusive listening party for the album.
Read his message to fans below:
What's good? This is Cole. I just bought my old crib back. This is the house I started rapping in at 13 years old. 2014 Forest Hills Drive. As a kid, moving into this place changed my life in so many ways. Too many to type. Unfortunately, the house was foreclosed from my mother when I was 18 and I always dreamed of buying it back one day for closure. It's the first house I have ever owned.
My new album is called 2014 Forest Hills Drive. I'm not dropping any singles. I want you to hear the album straight through, front to back. The only way to hear the album before it's release is to enter for your chance to be invited to my house,2014 Forest Hills Drive Fayetteville, North Carolina 28303. There are very limited spots. Good luck.
And please take your shoes off before you walk in my crib!!!
– Cole
Enter the contest on J. Cole's website and go preorder 2014 Forest Hills Drive on iTunes now!