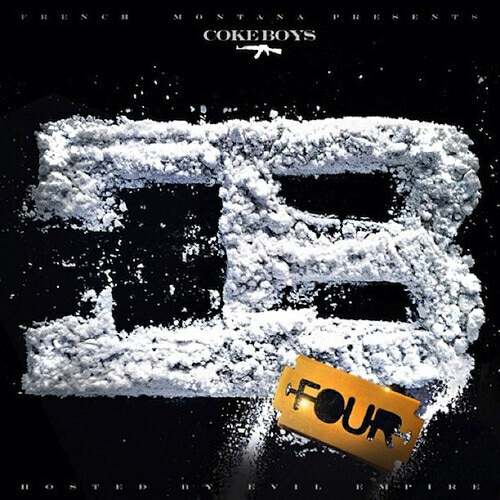 It's finally here, French Montana has dropped his Coke Boys 4 mixtape! After a massive 2013 with the release of his debut studio album, Excuse My French, French is back on the grind. Expect to see a lot more music from the Coke Boys boss in 2014.
The 18-track mixtape features guest appearances from a number of rappers, including Meek Mill, Rick Ross, Diddy, Jadakiss, Wiz Khalifa, Snoop Dogg, Lil Durk and more.
Check the track listing and download the mixtape below.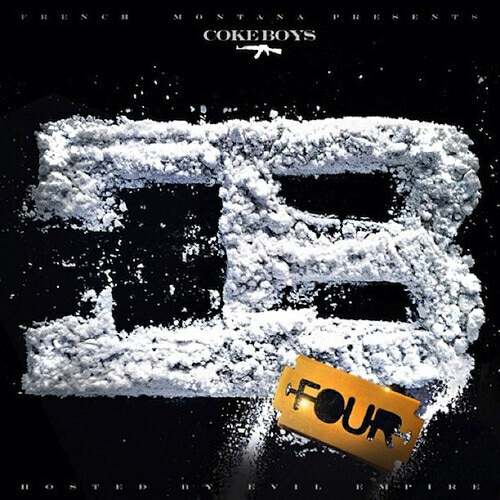 1. French Montana, Chinx Drugz, Meek Mill – "Intro" (Produced by Black Metaphor, Rick Steel, Young Chop)
2. "Millionare Skit"
3. French Montana, Chinx Drugz, Cheeze – "Millionaire Thoughts" (Produced by Davoughn)
4. French Montana, Diddy, Rick Ross, Chinx Drugz, Lil Durk, Jadakiss – "Paranoid Remix" (Produced by Young C)
5. French Montana, Jadakiss – "88 Coupes" (Produced by Harry Fraud)
6. Lana Del Rey, Wiz Khalifa, Snoop Dogg – "All For You" (Produced by Cool Dre)
7. "Ballin"
8. French Montana, Chinx Drugz – "God Body" (Produced by Harry Fraud)
9. "Worst Nightmare" f. Diddy (Produced by JAHLIL BEATS)
10. French Montana, Chinx Drugz, Lil Durk – "Dont Waste My Time"
11. "Money Bags Intro"
12. French Montana, Chinx Drugz, Lil Durk – "Money Bag" (Produced by The Renagades)
13. French Montana, Chinx Drigz, Jermiah "All We Know"
14. Lil Durk – "Act Like That" (Produced by BlickieBlaze FourKings)
15. French Montana, Rick Ross, Mally Mall, Jazz Lazer, Detail – "Wit It" (Produced by MALLY MALL)
16. French Montana, Chinx Drugz, Lil Durk – "What You Call That" (Produced by BlickieBlaze Four Kings)
17. Lil Durk, MeetSims – "Money And Power" (Produced by Pandemik, Lofey)
18. French Montana, Chinx Drugz – "Soulful" (Produced by Big Byrd)