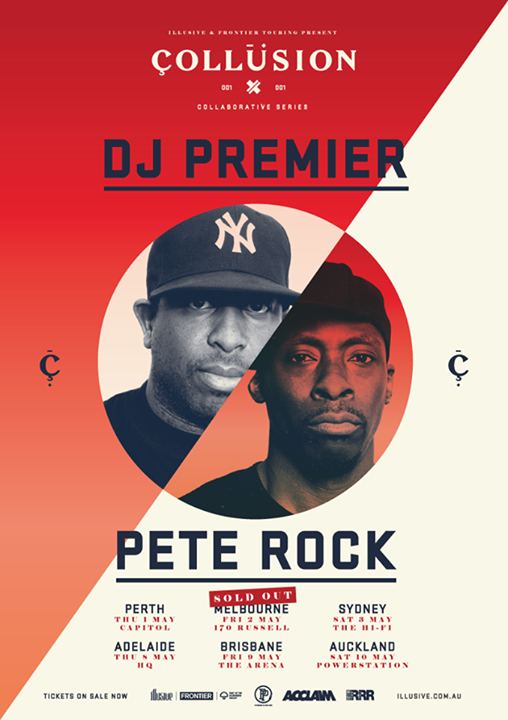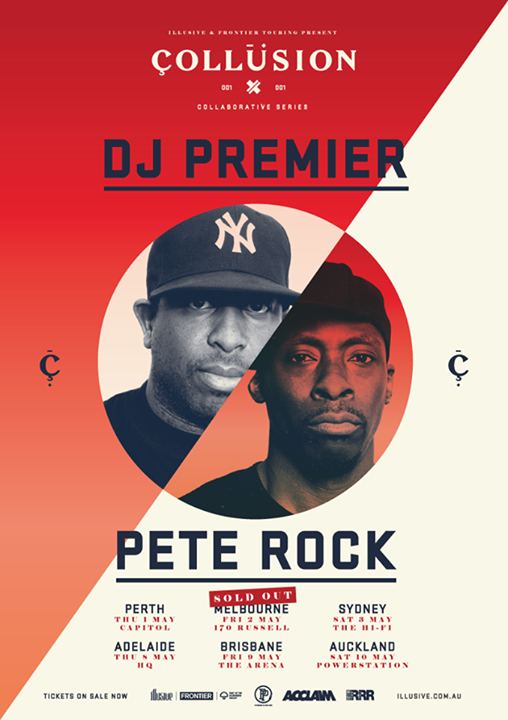 Hip-hop heads in Australia rejoice, we've got two of the greatest hip-hop producers of all time, DJ Premier and Pete Rock, kicking off their Collusion tour this week.
The two legendary producers have collaborated for live performances many times over the years, particularly in Japan where they had their incredible DJ battle, and now it's time to bring it to Australia.
DJ Premier and Pete Rock will be hitting all the major Australian cities – Perth, Melbourne, Sydney, Adelaide and Brisbane – as well as Auckland, New Zealand over the coming week to play some of that classic hip-hop shit for us.
Check out the tour dates/venues below and go cop the tickets to watch these two legends perform live!
Thursday May: 1 Perth – Capitol
Friday May 2: Melbourne – 170 Russell
Saturday May 3: Sydney – The Hi-Fi
Thursday May 8: Adelaide – HQ
Friday May 9: Brisbane – The Arena
Saturday May 10: Auckland – Studio