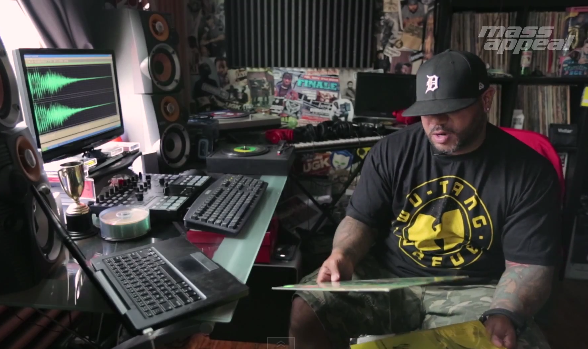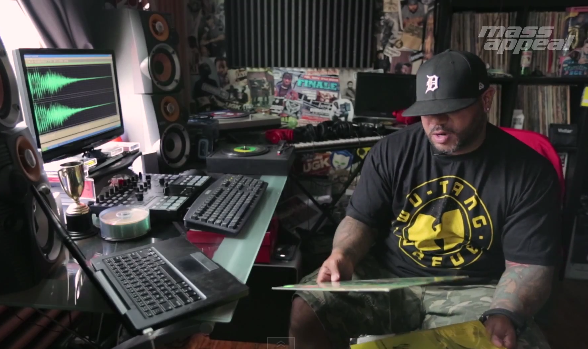 Detroit producer, Apollo Brown, is the latest beatmaker to feature on Mass Appeal's Rhythm Roulette segment.
Rhythm Roulette has previously featured esteemed producers such as Erick Sermon, El-P, Black Milk, Ski Beatz and many more. The concept is simple – find a record store, blindfold the producer, get them to pick 3 random records and make a beat using those samples.
On this episode with Apollo Brown they hit up The Record Graveyard where the producer picks out Marlon McClain's 1981 "Changes" from 1981, a record from The Futures, a gospel record by Sister Lucille Pope and proceeds to create some heat.
Watch the full episode below.