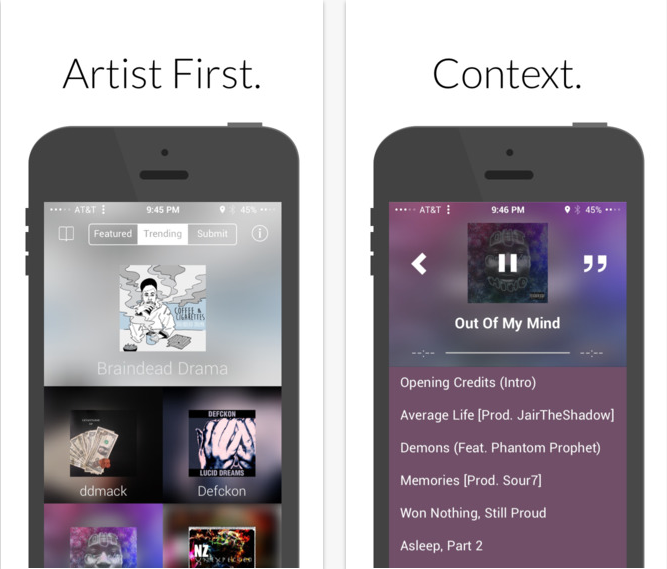 iOS development startup, 8-Bit Pyramid, have release a very dope mixtape app called FeshMix. The app is designed to be a one-stop spot for new, underground hip-hop mixtapes.
Check out the app features and screenshots below. Go and cop the FreshMix app on the iTunes store now. 

Design
Breathtaking use of color recognition allows for each mixtape to create it's own, entirely unique page. Blur is used to further define context.

Social
Individual songs and entire tapes can be shared via iMessage, Email, Facebook and Twitter.

Creator-First
Submit your own mixtape or suggest another tape to be added entirely from the app, completely for free, reaching listeners you've never reached before.

Favorites
Add only the songs you like. Create a playlist entirely crafted from your preference.