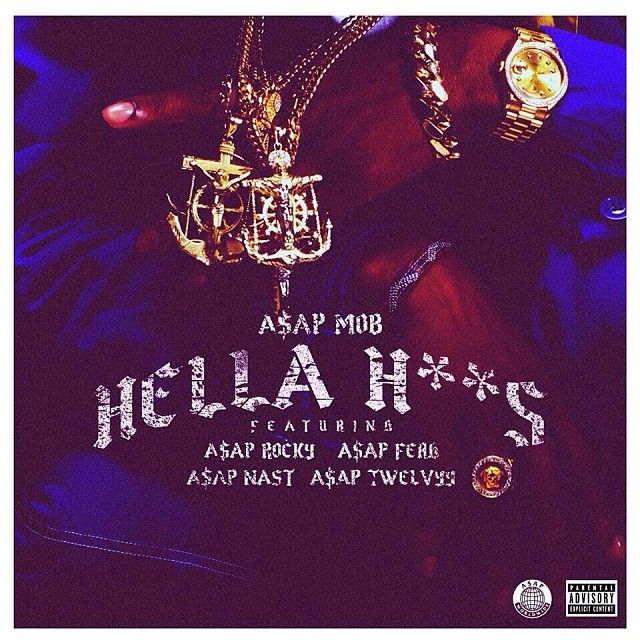 ASAP Mob drops the video for the latest single, "Hella Hoes," off their upcoming debut studio album L.O.R.D. Featuring ASAP Rocky, ASAP Ferg, ASAP Nast and ASAP Twelvy over an eerie trap beat, the track is blessed with an awesome video of the ASAP Mob crew wrecking havoc with the usual strippers and booze.
The album is expected to drop in 2014 via ASAP Worldwide, Polo Grounds and RCA and so far has been supported by the singles "Trillmatic" featuring Method Man and "Xscape."
ASAP Mob's been having an incredible run in the past couple years, with 2013 seeing the release of Long. Live. ASAP and Trap Lord, Rocky in particular showing the hip-hop world why he's currently one of the best rappers in the game.