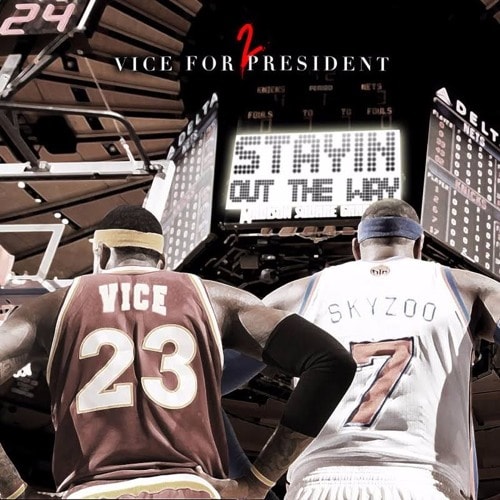 Hip-hop double-threat Vice Souletric showcases his effortless cool on laid-back new single, "Stayin' Out The Way" with some help from leading Brooklyn indie rapper, Skyzoo.
In discussing the creation of the track for his new LP, 'Vice For President 2,' Vice said that he "wanted to present a really chill, lounge vibe so I hit up the coolest cat I know, Skyzoo."
Indeed, whether on his own or as a guest feature, Sky brings that a swagger all his own. And he puts it on full display with a slick-talkin' first verse that perfectly complements Vice's head-noddin' instrumental.
Stay on the lookout for Vice For President 2: There's No Tomorrow Til You Wake Up, which drops Feb. 26 through Vice's own United Grind imprint.