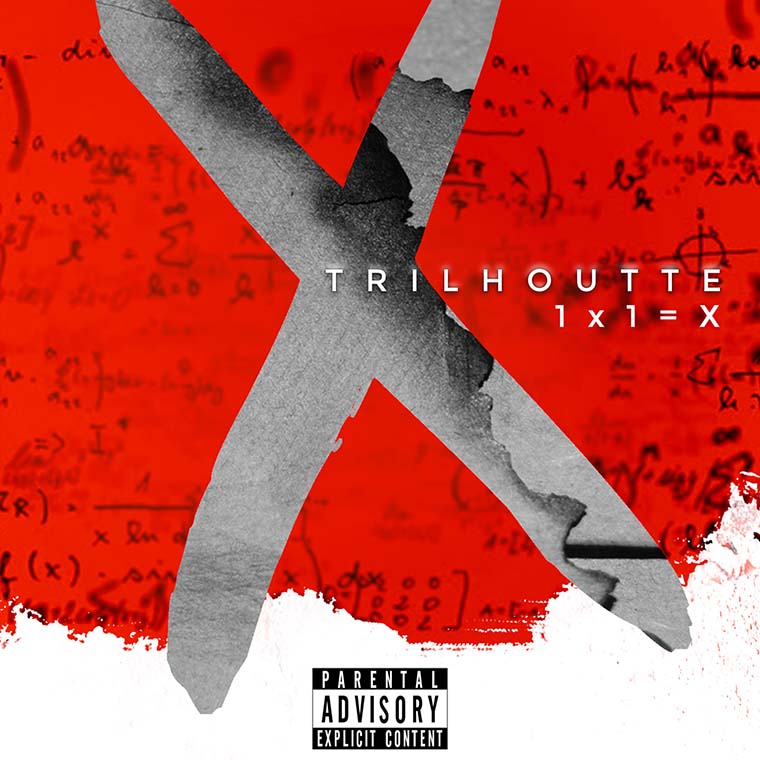 Single Background: This is how it feels to be real." If there's one line that defines genre-shattering duo Trilhoutte, it would be the lyrical presence in the bar during the opening moments of "1×1=x."
Of drowning past thoughts and present anger into liquor. The duo made up of producer and vocalist Ty Cook and vocalist also song writer Shaq on da track, make simple sentiments complex and soak relatable experiences in uncommon depth and so personal.
The twist is what's makes it so catching. Where most would think the song is speaking of an Member of the duo being verbal about his partners ex, Shaq on da track is actually the ex being visualized through the lyrics.
The song is about him not being able to move on from a situation and destroying every chance of love for his long lasting past girlfriend from college. So the song is from "The new guys" point of view.
Trilhoutte dives headfirst into a midst of romantic relationships, dangerous vices and hard falls. These are all well lit paths in the realm of Hip Hop and R&B blends, but the duo approaches their subject matter in a unique manner that makes the familiar sound new and fresh.
Review: "1×1=x" is the latest track from Atlanta-based duo Trilhoutte featuring Goodwrittenz. Juggling the frenetic trap sound with smooth vocals and catchy melodies, the duo members Ty Cook and Shaq on da track deliver a song rich with 808s and heartbreak, blending the emotions of R&B with the modern sound of hip hop into a single fully formed product.