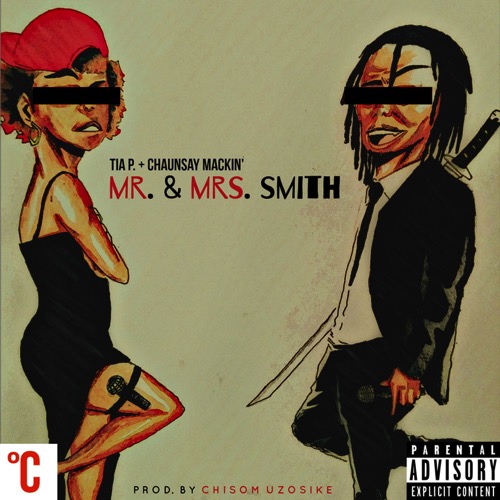 Project Background: The new ill Company collective presents its very first full-length project – Mr. & Mrs. Smith.
Buffalo Hip Hop's heir apparent, ChaunSAY Mackin' joins forces with Inglewood's lyrical prodigy Tia P. for a creative explosion, produced entirely Maryland's divine beatsmith, Chisom Uzosike.
Mr. & Mrs. Smith is a celebration of Hip-Hop virtuosity. Whether its through its diverse, colorful production, or the witty, free-flowing bars, this tape will find a way to pull you in. You'll dance, smile, laugh,and get amped. In other words, you're in for a lively experience.
Stream Mr. & Mrs. Smith below and hit up DatPiff to download the tape!