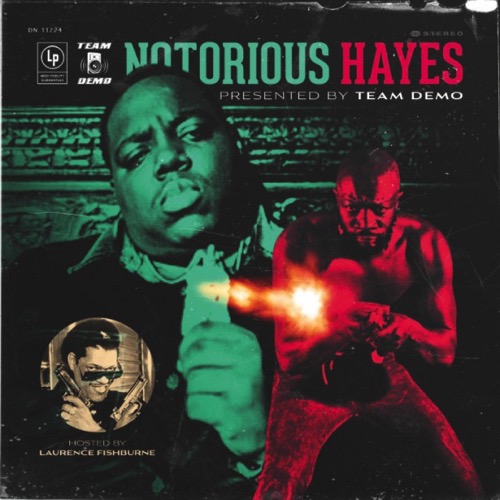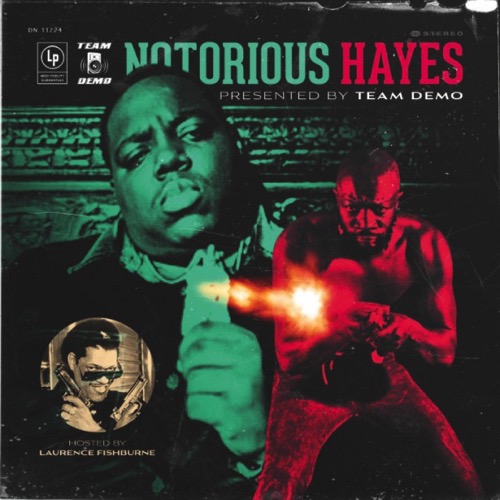 Biggie vocals over Isaac Hayes music – what could be better? Team Demo release their latest project – Notorious Hayes – a tribute to two fallen legends.
Project Background: After releasing the Barry White sampled, 'Notorious White,' in recognition of the 18th anniversary of the passing of the late Biggie Smalls, Viriginia's heavy hitting production crew, Team Demo (50 Cent, Obie Trice, Sean Price), are pleased to present 'Notorious Hayes,' in time for what would be the 43 birthday of the The King of New York.
This mash-up is produced using only Isaac Hayes samples, and boasts 15 free tracks that are seamlessly interwoven with classic Laurence Fishburne soundbites. 'Notorious Hayes' is now available for free download, so hurry up press play and prepare for this rap killin'.
Team Demo will soon be every rapper's best friend as they plan on releasing the instrumental version on Friday, July 31st…stay tuned!