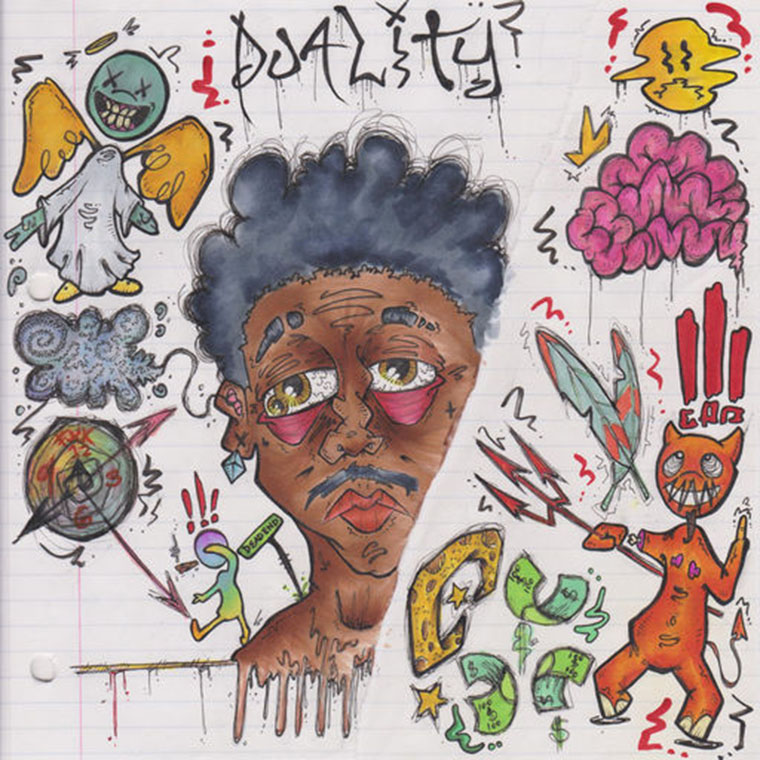 'Duality' is a 6 song project that focuses on the contrast between the "highs" and "lows" of being an artist, alternating songs that represent each side.
The "highs" being the fun side of creating and celebrating the music, and the "lows" representing the stress and anxiety of being an artist.
'Streetwalking' is the intro to the project and it's a more relaxed and reflective song that lays the groundwork for the project.
Next is 'Grindin', which is more confident and represents my acknowledgement that I am getting better as an artist.
Track 3 is 'Up All Night', which is a song about stressing over mistakes that i've made, and track 4 is 'Off With Your Head Cypher', which is a fun collaboration with the other artists from DreamLabs Studios.
Track 5 is 'Balance", and this is a song that expresses the frustration I felt as an artist trying to find balance between the different parts of my life.
The project ends with 'Dumb', which is another fun track that focuses on bars and a catchy hook.