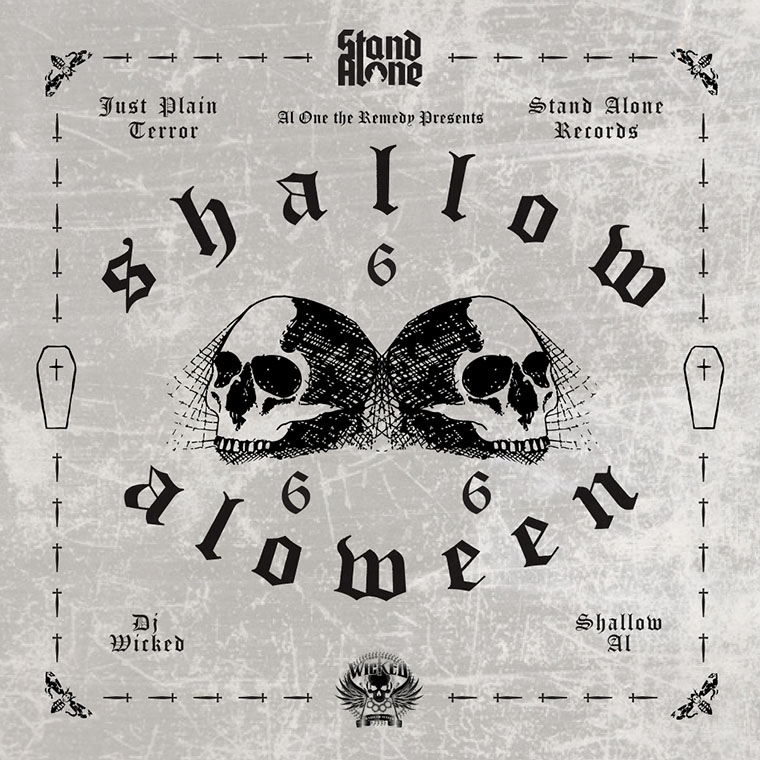 Portland veteran Rapper Al-One dips into his alter ego, Shallow Al, for the dark and twisted new themed project titled Shallow Aloween.
Recorded in a little under 10 days, Al taps into his creatively-evil side with his new project – filled with eerie melodies, chanting choruses, and enough bars to bring the dead back to life.
Calling on the legend, DJ Wicked to lace every song with exclusive cuts, Shallow Aloween shows Al's attention to detail from the graveyard inspired artwork to individual interludes for every song scored by "Insane" Wayne Anderson.
With all the smoke and mirrors included, Al's flow is truly the star of the show, standing out on every track with the confidence and comfortability of a true veteran to the game while displaying his ability to transition from classic boom bap to today's more trap-influenced soundscapes.
With the lead singles "You Got Me Fucked Up" and "Your Own Funeral" already making noise throughout the Northwest and beyond, Al pushes the boundaries creatively to show a new side of him lyrically.