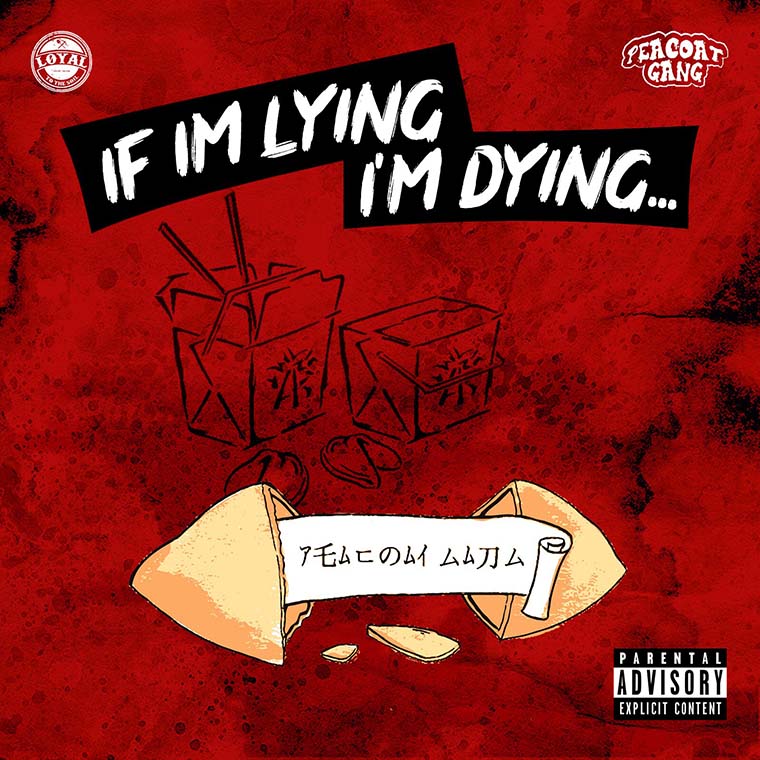 Eugene, Oregon based duo Peacoat Gang has been hard at work since breaking onto the scene in 2012.
After dropping the official music videos for their singles "Lil Baby," "No Pigeons," and "Referee Official" – Peacoat Gang announces their debut album "If I'm Lying I'm Dying…"
Boasting production from Kamoshun, Drumdummie, Pharaoh Vice, and more "If I'm Lying I'm Dying…" is filled with aggressive uptempo beats and the gang's unique in your face flow.
Kicking things off with the neck-breaking track "Big Blue K's," the gang starts off their album on a high note and are yet to come down.
Along with their debut album Loyal To The Soil's own Peacoat Gang announces their new tour with one of rap's hottest names SOBxRBE.
A perfect pairing of high energy live shows, the upcoming Strictly Only Brothers Tour will definitely be a must-see tour when it stops in your town.